GCSE Spanish trip to Barcelona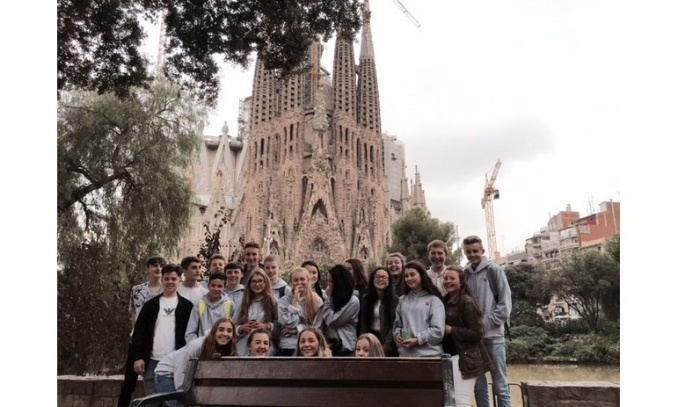 GCSE Spanish students enjoyed a trip to the fabulous city of Barcelona during the recent half-term
During the first week of half term we took 23 GCSE Spanish students to Barcelona for four days of Spanish speaking and culture. We certainly packed a lot in to that time with visits to the famous Sagrada Familia, Gothic Quarter, Las Ramblas and Picasso Museum - just a few of the incredible landmarks that have earned this beautiful place the label of Spain's second capital city.
Most importantly the trip was a brilliant opportunity for students to test out their Spanish language. Not only was this possible in our daily interactions with the people of Barcelona but we also spent intensive mornings at a Spanish school in the heart of the city. Our fabulous native-speaking instructors Nuría and Samuel put the students through their paces covering a variety of topics which they then had the chance to put into practice during the afternoons! Our students worked so hard and rightly earnt MCERL accreditation (European language award) with certificates given out on the last day of lessons.
The trip was a wonderful experience with Severn Vale Students behaving impeccably and getting so much out of their visit. One student summed it up perfectly: "A really great trip and I feel much more confident in my spoken Spanish".
Mrs Male, Mrs Hazell and Mr Bolton