Winter Showcase Concert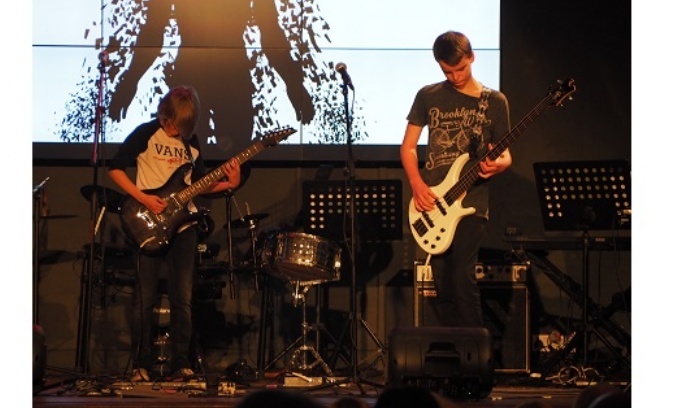 This year's Winter Showcase was another triumph with a range of fantastic performances across all year groups
The end of term saw the Severn Vale School Winter concert. This took the theme of 'Music from the Screen and Stage', which resulted in a fantastic set of performances from a wide range of students across the school to full capacity audience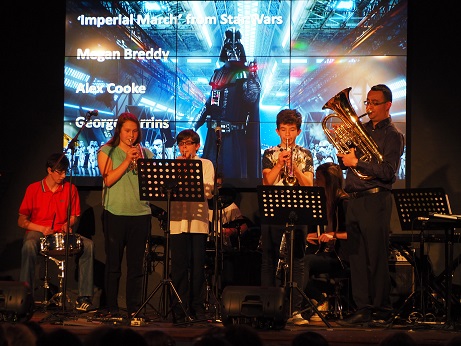 It was particularly pleasing to see an increasing number of instrumentalists performing for the first time as well as students collaborating across year groups. This also featured new instrumental groups including brass groups and the Year 7 Song Writing Vocal Group, (who were directed by Ben O'Sullivan who is working with these students every Thursday). This group are also working towards an original song recording which will be recorded and videoed at an exclusive venue in the New Year.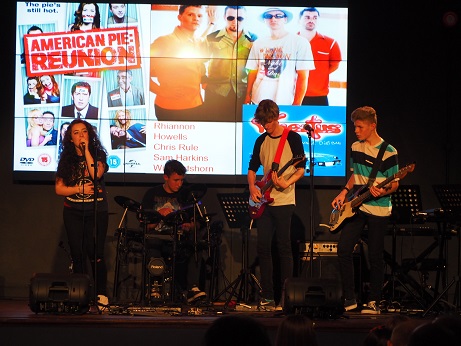 Our Year 11 students performed well and it was great to see that a number of them have formed their own bands to accompany soloists – a trend we really want to build upon.
The concert also featured performances from all of our Music Scholars, some of whom were performing solos on the school stage for the first time.
Mr Johnson, Headteacher, commented: "It was an absolute triumph; fantastic performance after fantastic performance across all year groups and featuring a wide range of musical genres. It makes me a very proud Headteacher to see the number of talented performers with have in the school. I'm also very grateful to our amazing Music department for their hard work in nurturing so many performers and for staging such fabulous events."
Mr Khokher
Music Department