Friends Of Severn Vale
The Friends of Severn Vale (FoSV) are an enthusiastic and dedicated group of parents who are working with the school to raise funds for the benefit of the students. To support the school and further develop facilities, the FoSV organise a variety of events and activities.
At present, FoSV are raising money to support the students with extra facilities and new experiences in and out of school, we ask for requests from departments around school and we try to accommodate all of them. Last year we were able to provide much needed funds for many departments, which included, a Shakespeare festival £900, Visualizers £270, First aid training £150, Text Books £95, Educake subscription £171, This is Language subscription £350, Buzzbook Scheme £450, D of E equipment £100, Gardening equipment £200 and a Poetry Slam!
Overall, we funded an amazing total of £2686 during 2018-19 which, without your continued support, wouldn't have been possible.
We organise many events through the year which parents can support, our very popular quiz night, raises over £1000 and teams become very competitive as the evening goes on, definitely not an evening to be missed! Our ever growing coach trips to Cardiff, Bath or Birmingham have been a very successful and an enjoyable day out. The year 7 disco is a lovely way for students to celebrate making it through till Christmas, and our famous candy floss is a 'must have' on the night! We also support all the events at school by serving refreshments for their many concert evenings and presentation nights.
We are always keen to welcome new members to our friendly team and look forward to having the support of all parents in our on-going fund raising efforts.
Parents, you can support us in a number of ways:
Attending events. Do come along and join in the fun!
Giving just an hour or two of your time to help at an event.
Helping on a stall at the Quedgeley Show, help run the bar at our very popular quiz night.
Helping with refreshments; either by donating cakes or serving hot and cold drinks or by washing up.
Donating prizes for Tombolas or Raffles. Unwanted gifts, bottles, tins or any other new items would be great. These can be brought along at Parents' Evenings or handed into the School Office.
Joining our "easyfundraising" and "easysearch" campaigns. Sign up today!
With just a couple of clicks all of your on-line shopping and internet searches can help raise funds with no cost to you.
http://www.easyfundraising.org.uk/causes/friendsofsevernvale
Becoming a committee member. Meetings are held once a term on a Monday or Tuesday and usually last just an hour. Meetings are informal and take place in The Learning Resource centre (LRC) at 7pm. We would love to welcome new members.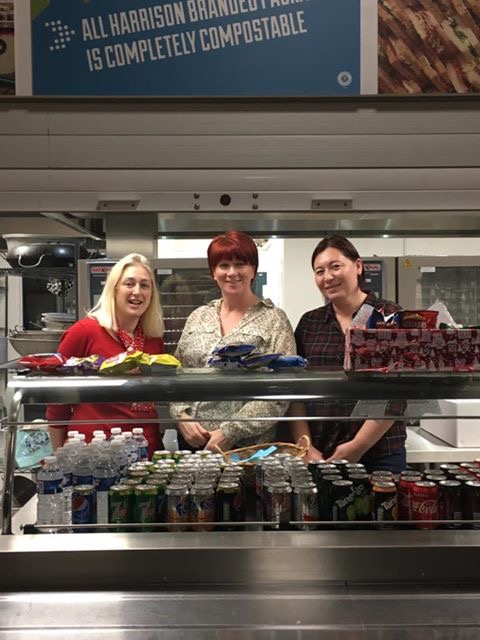 For further information or to let us know how you can help, please email:
fosv@severnvaleschool.com
In whatever way you are able to help, FoSV would really appreciate your support.
Thank you.
Registered Charity No. 1121533
All parents and carers are welcome to join us on Facebook:
Friends of Severn Vale, Quedgeley — Unofficial