Instrumental Music Lessons
At Severn Vale School, we are fortunate to have an excellent and dedicated team of music instrumental teachers.
We operate a system by which parents contact the instrumental teachers directly to arrange lessons. Invoicing and payment are direct between the instrumental teacher and parent in advance of the student commencing lessons each term.
Typically, each student has five 30-minute lessons each term (a total of 30 lessons per academic year). The cost for each termly block of 5 lessons is £82.50. Instrument hire can be arranged through Gloucestershire Music Service.

All of our instrumental team have been DBS checked (enhanced)
Financial support
Students who are eligible for Pupil Premium can receive a level of subsidy towards their instrumental lessons. Please contact the Finance Office for more information.
The Instrumental Team
---
Guitar - Luke Aylward
Email: info@lukeaylwardmusician.co.uk
Qualifications: BA (Hons) Commercial Music
10 years teaching experience
'It all started in the summer of 2004, when I saw the cool kids on stage playing in bands and really wanted to join them. By September I was in the class band and very soon on stage
This passion took me to a degree in Popular Music specialising in guitar. I toured Europe in 2021 and played across the USA in 2017-2018. Besides freelancing and touring, my main focus is in gaining amazing results from my students'.
---
Drum Kit - Eddie Evans
Email: eddie.evans.drums@gmail.com
Qualifications: BA (Hons) Professional Musicianship (BIMM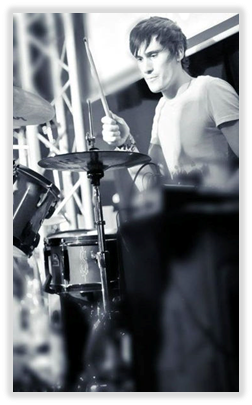 Eddie started playing drums at the age of 14. After two years he was recruited into the school jazz band. He was then recognised by other young musicians at school and later joined 'The Tell-Tale Hearts', a post punk indie band which included well known songwriter, Jamie N Commons. Eddie graduated from the Bristol Institute of Modern Music in 2011 with a focus on teaching and music therapy. Since then he has played with many bands and songwriters.

Lately, Eddie opened his second music studio in Stroud (www.stationroadstudios.com) which focuses on band rehearsals, recording and video and has recently become a Rockschool Exam centre. Eddie currently plays drums for 'I, The Lion', a post punk band trio.
---
Piano – Mary Hughes
Email: 2maryhughes@gmail.com
Qualifications: GRSM, ARCM
A graduate pianist from the Royal College of Music, Mary went on to become Studio Manager & senior lecturer in recording techniques at the RCM, following a number of years working for EMI & Virgin Classics as an audio editor. Leaving the profession to raise her four children, she has now returned to performing and teaching.
---
Singing - Holly Petrova
Email: info.hvocals@gmail.com
Qualifications: BA (Hons), PGCE
Holly's love for performing began in school and she went on to college to study Dramatic Arts. She then continued her passion and went to the University of Worcester to study Drama and Performance receiving her BA honours degree in 2011. Holly later went on to combine her love for drama and teaching by mastering a PGCE course and becoming a qualified Primary educator. Holly is also a Certified Vocal Health Coach and is affiliated with the London College of Music LCME exams.

Holly has the knowledge and expertise to help guide students through their vocal journey whether that's just to have fun and work on a student's confidence or to learn new techniques.
---
Brass Instruments - Omar Khokher
Email: okhokher@severnvaleschool.com
Qualifications: Dip RAM, BMus (Hons), LGSM, LRAM, PGCE
In addition to being Subject Leader for Music at SV, Omar continues to maintain a busy schedule as a freelance trombonist. Having studied at the Guildhall School of Music and Royal Academy of Music, Omar has worked with leading orchestras and ensembles including the London Philharmonic Orchestra, BBC National Orchestra of Wales, Halle Orchestra, Bournemouth Symphony Orchestra and City of Birmingham Symphony Orchestra.
Omar's brass teaching experience ranges from beginner to degree recital coaching, brass ensemble and youth orchestra sectional coaching.
---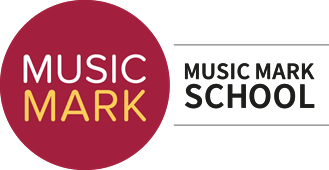 If your child wants to learn an instrument beyond our instrumental team, please contact Mr. Khokher who can discuss this further with you. Okhokher@severnvalechool.com.