Duke of Edinburgh's Award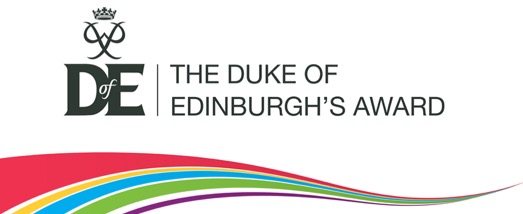 Severn Vale has run the Duke of Edinburgh Award since September 2016 and have now had more than 170 students complete their Bronze Award with 24 of them going onto complete their Silver Awards with the school.
The DofE Award is the world's leading achievement award for young people, is nationally recognised, and the number one non-academic criteria employers look for.
Students can achieve an Award by completing a personal programme of activities in four sections, as set out below.
| | |
| --- | --- |
| | |
Sections

Examples of activities undertaken by Severn Vale School students:

Undertaking service to individuals or the community

Keeping chickens, hedgehog sanctuary, writing newsletters for a charity, Beavers/Scouts, helping a local farmer with animal welfare, working with children, Supporting Quedgeley Library, GFM Radio Station, helping at a Nature reserve, leading activities at girl guides, Sports leadership within the local primary schools, helping a local charity shop, Event planning with park run, setting up and managing a market stall, reading to year 7, supporting people with disabilities.

Improving in an area of sport, dance or fitness activities

Walking, equestrian, fencing, scootering, cheer-leading, badminton, hockey, football, walking, sculling, Beatz fitness, Zumba, gymnastics, running, archery, swimming, kick-boxing, ballet, rugby, circus skills, cross fit/gyms sessions.

Developing practical and social skills and personal interests

Dog training, textiles, photography, playing an instrument stamp collecting, cooking, cake decorating, first aid, learning Makaton, animal care, computer science, gardening, model construction, playing in a band, creative writing.

Planning, training for and completion of an adventurous journey in the UK or abroad with a presentation

Our students will be complete their expeditions on foot. These are organised by the school working in partnership with Ocean Rock Adventure.

There are 20 conditions that students need to meet in order to complete this section of their award and the whole team needs to meet them. They can be found here
By participating in The Duke of Edinburgh's award students will experience new opportunities and gain several key attributes such as: leadership, teamwork, self-motivation, communication, confidence, consideration and the ability to learn in different way.
You can get loads of great information by visiting here
Generally, most students are already doing activities that count towards DofE, and therefore do not have to organise new activities. So, why not gain a fantastic award to make your future CV stand out from the rest.
If you are already doing an activity, then the only additional task will be regularly logging onto eDofE to load evidence of tasks and the expedition.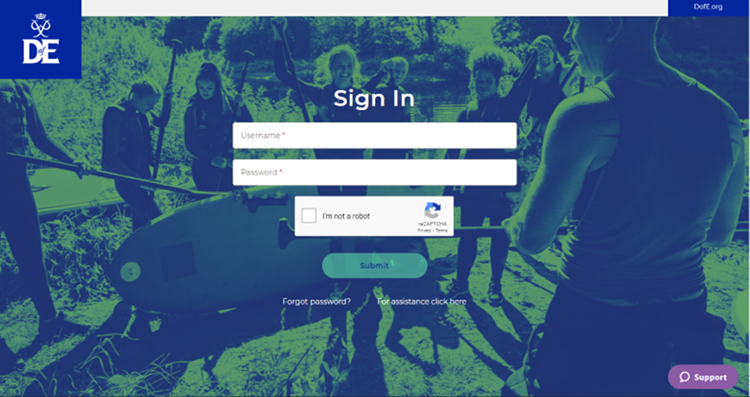 eDofE
At the start of each academic year we run an eDofE induction for new participants, where we show them how to access their accounts, log activity details, upload evidence and where to find resources.
What is eDofE?
eDofE is the electronic version of a log book (the older version of recording and monitoring activities). Each student that joins the award will have a participants account created for them. They must then fill in their personal information and personal programme of activities.
Throughout the DofE award students must upload evidence to show they are completing their award. This can be done by logging into you eDofE account by clicking here. If a student has a smartphone they can do this by downloading the app by clicking here.
Evidence
An important part of your DofE Award is logging evidence of the activities you have been doing on your eDofE account.
Good evidence can include many things, you may like to collect photographs, scans of certificates, letters etc. You can take audio files, photos or video footage with your phone or camera. You can use the pages in the Keeping Track booklet (in your welcome pack), scan it in/photograph it, you can also upload documents or just type a short-written update of your activity straight into eDofE.
If a student doesn't have access to the internet at home, they can still complete their programme by using the Welcome Pack and log sheets:
Use a log sheet (accessed via SharePoint, these can be printed at school).
Get your Assessor's comments in the Keeping Track Booklet
Get your Leader to approve your sections by signing and dating it.
Group Leaders will also be able to load any evidence students provide if they cannot access the internet.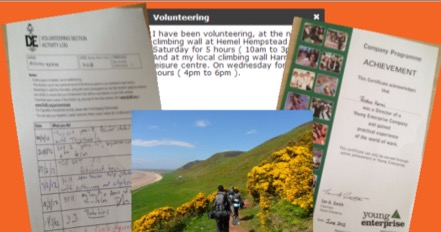 Assessor's Reports
Assessor reports are vital for you to be able to complete a section. When you have done the activity for the required time please ensure you are asking your assessor for an assessor's report. This can be done by giving your assessor the following link: https://www.dofe.org/assessor along with your eDofE number, award level (Bronze/ Silver) and section (Volunteering/ Physical/ Skill) or by asking them to complete the appropriate part in your log book and uploading this like you would upload evidence.
Remember an assessor can NOT be a family member.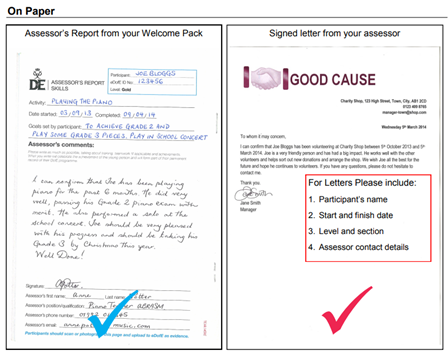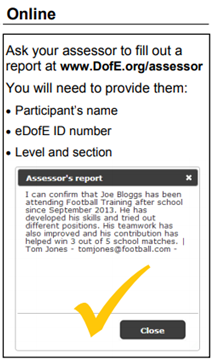 Resources
Resources to help complete the DofE Award can be found in the DofE SharePoint and Office 365 DofE Cohort group, which all participants have access to. These include useful documents like a handy 10-step guide to eDofE and activity logs.
DofE Staff
The DofE Award is managed by Mr Higgs (Cover Manager), who is supported by staff volunteer group leaders:
Mrs Hart (Admissions and Student Records Officer)
Mr Howard (Geography Teacher)
Mrs O'Connor (Science Teacher)
Miss Jones (Maths Teacher)
Mrs Limbrick (Maths Teacher)
Mrs Darlington (Maths Teacher)
Miss Winchcombe (Academic Progress)
Mr Bhambra (Geography Teacher)
Mr Jordan-Steele (School Administrator)
Miss Coxhill (DT Technician)
Mrs Golden (BfL Co-ordinator)
Mrs Williamson (Deputy SENDCO and English Teacher)
Miss Fenton (Maths Teacher)
Mr Smith (Science Teacher)
Miss Davies (RE Teacher)
Miss Cooke (History Teacher)
Staff volunteers look after a small group of participants, who they will support through their DofE Award. They do this by helping them with eDofE, organising activities (where participants are struggling) and answering any questions they might have.
Every completed award will be verified by Mr Horton (Deputy Head). This acts as a quality check to ensure that the awards gained within the school are of the highest quality.
Ways to keep up-to-date
Website
We regularly produce articles for the website, with key information, updates and photographs from DofE events.
Twitter — Follow us @SVSDofE
The DofE Twitter account, where messages, reminders, tips and photographs can be viewed. This is an excellent tool during the expedition as you can see what your child is getting up to whilst away from home for the weekend.
ParentMail
Important information is sent out via ParentMail this includes information on how to sign up for year 8s and then welcome letters, important dates and information along with forms that need to be completed and returned for participants.
The DofE Award so far…
Year 1 (16-17)

23 Bronze participants with 21 achieving their Bronze award.

Year 2 (17-18)

53 Bronze participants with 29 achieving their Bronze award.

8 Silver participants with 8 achieving their Silver award.

Year 3 (18-19)

47 Bronze participants with 29 achieving their Bronze award.

9 Silver participants with 9 achieving their Silver award.

Year 4 (19-20)

36 Bronze participants with 21 achieving their Bronze award.

6 Silver participants with 5 achieving their Silver award.

These are still completing activities due to Covid-19.

Year 5 (20-21)

43 Bronze participants with 17 achieving their Bronze award.

These are still completing activities due to Covid-19.

Year 6 (21-22)

54 Bronze participants with 39 achieving their Bronze award.

7 Silver participants with 4 achieving their Silver award so far.

Year 7 (22-23)

37 Bronze participants with 13 achieving their award so far.

6 Silver participants with none achieving their Silver award so far.