Academic Support Programmes
At Severn Vale we have for a number of years been running intervention programmes to support our students. This has been funded out of existing budgets but with the extra funding via Catch Up premium, we can expand further our provision.
How progress is established
All students begin life at Severn Vale with various levels of skill and knowledge. Our job is to provide opportunity for students to progress empowering all to achieve their potential. This is going to be achieved by us establishing early on the current level of ability of students in both English and maths. Nearly all students will have some data to support our decision regarding ability. Ideally students will have CATs, SATs, Reading Ages and GL Assessment data for us to draw comparisons for our students.
Throughout Years 7, 8 and 9 students sit Order exams and assessments in English, maths and science. We use this information to establish progress from where they began the year. As a standard all students will have their progress measured 3 times during the year in the score subjects English, maths and science. However, there will be continuous assessment going in within teachers' classes within departments.
Opportunities to extend own learning
Getting Ready (8:00 am to 8:50 am Mon to Fri)
Getting It Done (3:10 pm to 4:30 pm Mon to Thurs)
Online Self study
We will have dedicated supervised IT facilities at the beginning and end of the school day. This will allow students the opportunity to print out homework, timetables and also speak with a member of staff regarding lack of equipment. We want this to be an opportunity for every student to get ready for the day ahead.
A benefit of the recent disruption was the increase in online self study platforms. We would strongly recommend students use time to supplement their learning on these websites. These include Oak Academy, BBC Bitesize, Corbett Maths.
They are easy to navigate, and we will be directing some students to attend after school sessions to enable them to make use of these websites.
Intervention
A substantial amount of the Catch-Up funding will be placed into intervention programmes for the students. We identify students in most need from their Order Exams, estimated grades and feedback from staff.
Intervention is not just about targeting low progress. It is also about consolidating knowledge. We have lots of programmes running simultaneously and expect that students will be offered and directed to some form of intervention at some stage across the ability range. Please do not be concerned if we contact you or your child about intervention. If we had serious concerns this would have been communicated with you. We strongly believe that early intervention will halt future low performance.
There are several programmes running which include:

Subject Support Programmes (9:00 am — 9:30 am Mon to Fri)
English, Maths, Science and Modern Foreign Languages have developed support programmes to move students back on track in those areas. A dedicated member of each department delivers a 10-week programme which enables students to develop and iron out areas of weakness. There are 3 cycles in the year. Alongside the Academic Mentor, students are tracked and monitored to ensure that they are receiving appropriate support. Groups are to remain as small as possible. Departments devise their own programme of study.
Close to 1,000 places are available across the school during the academic year.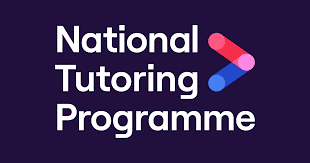 National Tutoring Programme (3:10 pm — 4:10 pm Mon, Tues, Thur)
The NTP is a scheme that gives schools access to subsidised, high-quality tutoring. We launched our tutoring programme in January 2021. Although the tutoring programme is heavily subsidised, schools still need to cover 30% of the costs of partner tuition provision. Years 9, 10 and 11 would benefit significantly from this programme since we have a wide range of robust data on their progress. This allows us to easily identify those who are disadvantaged and have been considerably affected by breaks in their education.
Tuition partner tutors are broadly either graduates or teachers. We have opted for companies which predominantly offer graduates since we believe that they are more likely to have completed secondary education more recently, closer in age making them more relatable and give our students the opportunities to work with high achieving graduates.
Around 100 places have been allocated this academic year.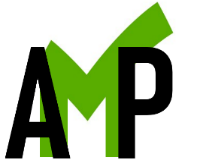 Academic Mentoring Programme (9:00 am — 9:30 am Mon to Fri)
Launched September 2019, the Academic Mentoring Programme is a bespoke support programme at Severn Vale designed to move students back on track. A dedicated Academic Mentor works closely with students to ensure that their academic behaviour is as high as possible and to remove any potential barriers to learning. There is close liaison with the pastoral team in order to establish effective communication to meet the needs of the students.
Around 180 places are available for Years 7, 8 and 9.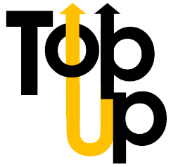 Top Up Tutoring (3:10 pm — 4:10 pm Mon, Tues, Thur)
We have employed 18 online tutors who will work with students on a one to one basis. This will be just Year 10 students.

4 to 1 Tutoring (3:10 pm — 4:10 pm Tues and Thur)
4 to 1 tutoring enables our students to receive intervention on a 4 to 1 basis with a member of staff currently employed by the school. It will take place after school and most likely in teachers classrooms. Staff will follow as schedule of content devised by departments.
Around 100 places for Year 11 this year.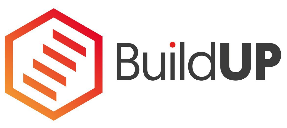 Build Up to 1 Tutoring (9:00 am — 9:30 am Mon to Fri and 15:10 – 16:30 Mon – Thur)
Our partners at PiXL (Partners in Excellence) have created a set of resources to help develop our students ready for the future. Through after school sessions, students will improve their basic English and Maths skills whilst developing their growth mindsets, resilience and becoming more employable in for their future careers. At Severn Vale our aim to provide additional support to students that, often through no fault of their own, find engaging in lessons difficult or scary as well as help build skills and attributes like self-confidence, organisation, mind-set, not assessed by examinations.
Online Learning (3:10 pm to 4:30 pm Mon to Thurs)
The Oak National Academy provides free video lessons and resources to support students. It was created by teachers in response to the pandemic to complement schools' own teaching. English and science departments have identified suitable lessons for students to watch and participate in.
Corbett Maths provides free tutorial and worksheets. It has been created by a maths teacher and is extensively used nationwide. The maths department have identified suitable lessons for the students to follow and complete.
There will be weekly provision of IT resources for students to access these online lessons. There are two cycles of 15 weeks each with around 1 hours of work. Students will sit in either IT1 or IT2 under supervision, so they can work through the lessons.
Around 100 places for any students this year.