A great start to the new year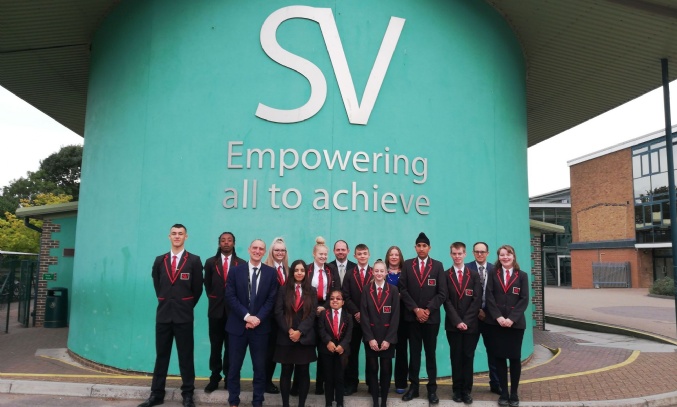 As our first two weeks draw to a close I can reflect on what has been an excellent start to the new academic year.
As our first two weeks draw to a close I can reflect on what has been an excellent start to the new academic year. We have unashamedly increased our expectations of our students and I am incredibly proud of how they have stepped up and delivered. From our morning line-up where 1250 students organise themselves into tutor groups alphabetically and in silence (a truly impressive sight) to the focus and the positive attitudes in lessons, it is without a doubt the best start to an academic year I have experienced at Severn Vale.
This weekend sees 40+ students heading off to Skern Lodge in Devon for an exciting weekend of outdoor activities. The weather gods have certainly smiled on the group as the forecast is for excellent weather. I know they will have a fabulous time and will conduct themselves superbly.
I have also enjoyed hearing about the rehearsals for Drama group's production for the Shakespeare Schools Festival. This year their production is Romeo and Juliet and with the performance rapidly approaching the students are rehearsing hard to ensure everything is perfect.
This week has also seen the completion of the poetry for Amnesty International's "Words that burn" challenge. This is a national project to explore and express human rights through poetry, in partnership with Cheltenham Festivals. It was great to see the quality of the work produced and the empathy shown by the students involved.
Our class of 2019 delivered a very strong set of exam results, the best in the school's history with many standout achievements. One group of students did clearly under-perform though; those whose attendance was 90% or below. On average, this group of students achieved over 1 grade lower than expected in every subject they took. This compared to those with good attendance who performed a 1/3 of a grade higher than expected in every subject. Attendance really matters. We know you want your child to do their best. If their attendance is low, and 90% is low, then all the evidence suggests they will struggle. We want every child, wherever possible, to achieve 100% attendance and to give themselves every chance of achieving exam grades above expectation.
Finally, the reason our students look so smart, the reason they are getting it right is because of the partnership between home and school. We are always looking for ways in which we can develop this partnership. One such way is our Supporting Your Child Through KS4 evening. This evening is designed to give you specific information to help you support your child through the critical GCSE years. It will take place on 3rd October with the Year 10 event running from 6.00 – 7.00pm and the Year 11 event from 7.15 – 8.15pm. Last year's event was hugely well supported. It would be great to see all of our parents there.
Thank you for all you do to support the school and your child.
Have a great weekend,
Richard Johnson
Headteacher