Learning from Martin Luther King Jr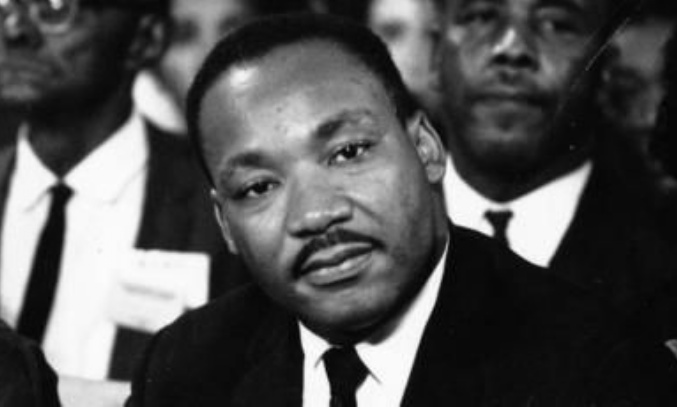 Learning from Martin Luther King Jr, performance poetry and a Dragon's Den event all feature this week
This week saw Martin Luther King Day and in line-up we have been remembering the great civil rights campaigner and reflecting on his legacy. In particular we have been considering how we can apply the messages he gave to our own lives. We did this by considering the following 4 key quotes and how these could provide us with a moral code to live our lives by.
"Injustice anywhere is a threat to justice everywhere."
"The time is always right to do what is right".
"Darkness cannot drive out darkness; only light can do that. Hate cannot drive out hate; only love can do that."
"Life's most persistent and urgent question is, 'What are you doing for others?'"
When it comes to 'What are you doing for others?' I am always impressed by the compassion our students show and their desire to support really worthy causes. I am working with one group looking at ways to raise money to support wildlife charities dealing with the awful outcomes of the Australian Bushfires. I have also been working with a group of Year 11 students who have taken on board King's message and are in the process of arranging a charity collection to benefit the homeless. They have been moved by the plight of rough sleeping and wanted to do something practical to support. They are attempting to collect hats, gloves and scarves to be distributed to rough sleepers to help them keep warm during the winter months. We will be circulating more information regarding the collection but if you have any old hats, gloves and scarves please do look them out so they can be brought to school as part of this collection.
Last week we had the pleasure of welcoming Birmingham performance poet and poet-in-residence at Birmingham City FC, Giovanni "Spoz" Esposito to Severn Vale School. He was working with a group of Year 8 students on a Poetry Slam. The quality of the work produced was outstanding and I was given the unenviable task of judging and choosing the winners. As difficult as it was there had to be a winner and that group – The Exclamation Sparks - will now go on to compete at Cheltenham Town Hall in the area Poetry Slam final.
Last week also saw 90 Year 9s take part in a GCHQ / GFutures Young Enterprise Event. The Dragon's Den style competition required the Year 9s to come up with new and imaginative business ideas around ways to look after our planet or using space to benefit mankind. During the day the teams of 5-7 students were supported by business mentors who helped them focus and develop their ideas. The event finished with each of the fifteen teams pitching their ideals to a panel of GCHQ and GFutures judges. The judges were very impressed with the variety and creativity of the pitches presented and the winning team (company name Plasteco) were worthy winners with their idea focusing on a home based recycling unit that uses plastic household waste and turns it into usable items such as mugs or plates. Plasteco: Charlotte, Ryan, Ryan, Austin, Adele and Alex will go to GCHQ on the 1st May to take part in the second round of the competition which is an inter-schools competition with nine other Gloucestershire schools.
Finally, this week saw our Year 10 Parents Evening. We know that research shows that students with involved parents achieve better grades and test scores, have better social skills, and show improved behaviour. It was therefore really heartening to see so many of you there and I know that lots of useful conversations were had. For the first time we had all teachers in the hall. That did make it easier for parents to find teachers. I would be keen to know if there were downsides: was it too busy, too noisy? Please do let me know your thoughts.
Have a great weekend,
Richard Johnson
Headteacher