Headteacher's blog 8 - 1 - 21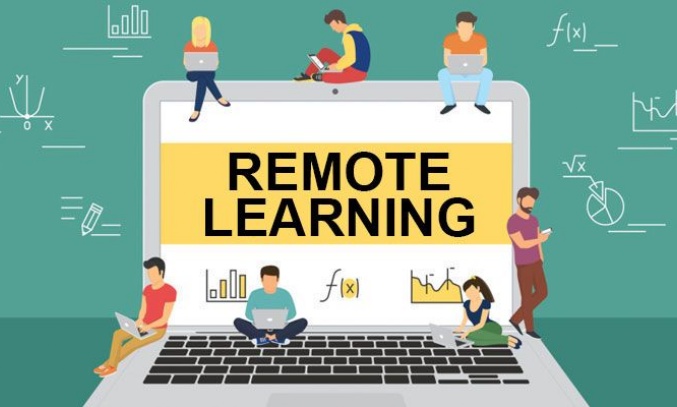 A New Year and new term like no other!!!
The first week of lockdown 3 is drawing to a close and I guess we are all coming to terms with its implications. For schools, the most significant implication is the switch to home learning for the vast majority of our students. Overwhelmingly this has gone well. There have of course been some teething issues with elements of the technology; I think England's broadband capacity has been tested to the limit with millions of students joining their parents in remote learning.
I have every confidence in the home learning offer that is in place for our students. From day 1 we have provided timetabled lessons for all students in all lessons with their teachers, including a morning slot with the tutors. Feedback from parents has been really positive. The many messages I have received have been a real fillip and I know the staff have appreciated them as well.
The level of engagement from the students has also been pleasing. We are in the process of rolling out a monitoring and tracking process and will be contacting parents to let them know when students have not been attending their lessons. Given this, please do contact our absence line to let us know if your child is unwell so we don't chase their non-attendance in these circumstances.
So far we have allocated over 90 laptops to students. We have now used up all of our current stock. We are trying to see if we can source some more, either from the DfE or separately. In the meantime, if you have requested a laptop, do please bear with us whilst we try to get additional stock sorted. We do have a number of 4G routers that will provide internet access if that is an issue. Please contact the school via svs@severnvaleschool.com if you think your child might benefit from this. Finally, be aware that we do have stationary and other equipment available for students to support their home learning. If you would like to access some of this please contact the school via svs@severnvaleschool.com and we will be able to arrange a convenient pick up time.
Alongside our home learning offer we also have our in school provision for the children of key workers and other key groups. Currently we have over 100 students per day in school. This is close to our capacity and I would like to thank parents for only using this provision when they absolutely have to.
Despite us entering another lockdown, the welfare and well-being of our students remains as important as ever. We know some of our students will have a sense of uncertainty and will be finding the current situation unsettling and upsetting; that is only to be expected. Do remember, all of our staff remain available to support the students. The best points of contact are always the Tutors or the Heads of Year. There is also a wealth of well-being material and links on the school website here.
We have received our mass testing materials and are in process creating a Testing Centre in school. Our aim is to begin the testing process with staff next week. We will then look to start to test those students who are in school in the week beginning 18th January. Consent forms will be sent out to those parents next week. We don't yet know whether whole-school testing will be needed for the return of all students. Consent forms will be sent to all parents over the next fortnight to enable this and - if nothing else - the testing of close contacts from the first day of return.
As always, I include my weekly reminder about Free School Meals eligibility. If your financial circumstances have changed, your child may be eligible for Free School Meals. If you click on this link you will find guidance on the eligibility criteria and the application process. It's a quick process and we are notified of all FSM entitlements by Gloucestershire County Council each Monday. I would urge you to take a look if you think you may benefit from financial assistance.
I know that all the changes and limitations are difficult for students and parents and I wanted to end by emphasising that we are here to help and support you. I cannot wait for us to be together as a school again but in the meantime, we will do our best to look after each other and to keep education a constant during this period of lockdown.
Keep safe,
Regards
Richard Johnson
Headteacher