Headteacher's Blog 5-3-21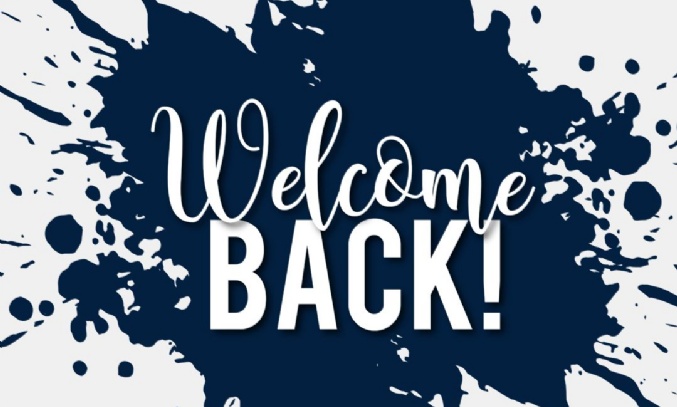 It's all systems go in preparation to welcome back our students
The last full week of remote teaching is complete and we are all now looking forward to the return of our students next week. It has been nearly 3 months since the students were last in school. The 8 weeks of remote learning have been a challenge for us all. For staff there has been the challenge of adapting to a whole new methodology of working; for the students both the challenge of the technology and the need for real self-discipline and self-motivation; for parents the challenge of trying to cajole and encourage their children whilst at the same time doing everything else they have needed to do. I would like to take this opportunity to thank our staff, our students and our parents for making it work in these trying circumstances. I have got everything crossed that we won't have to do this ever again!!!
Having spoken to the students I teach and those already in school, I know the overwhelming majority are looking forward to returning to school and to getting some semblance of normality back. There will of course be students who are anxious about the prospect of the return to school. Please do remember that our staff remain available to support our students. The best points of contact are always the Tutors or the Heads of Year. There is also a wealth of well-being material and links on the school website here.
One of the most important things for us to do when the students return is to re-establish our key routines and to ensure clear boundaries and high expectations for all. These will be vital for ensuring that our students are able to get used to the demands of returning to the classroom and learning together. Part of those key routines will of course be uniform. Given the return to school is now imminent it would be very timely to check your child's uniform. Full uniform expectations will be in place and we would want to avoid any unnecessary issues that incorrect uniform could cause so that our focus can be on learning. That will also apply to hair colourings and jewellery. Please do take advantage of the time before your child's return to address any issues. Thank you in advance for your support with this.
When the students return to school, the preventative measures in place will overwhelmingly be the same as have operated since September. The students will remain in their year group bubbles and the phased end to the day will continue. One change introduced by the Government is the recommendation for students to wear face masks in lessons as well as during lesson transitions. This change was made in light of scientific evidence regarding the transmissibility of the new variant of Covid-19 and it would be foolhardy for us to ignore this advice. I know this is something some students are not looking forward to. I can understand that. However, none of us wants to put others at risk; we don't want our students to have to self-isolate; we all want a return to normality. Wearing a face mask is a small sacrifice that we can make to help that become a reality.
We have already identified a small number of students who are exempt from this requirement during the 7 week period when face masks were first required in school. These students will remain exempt. All other students will be expected to wear a face mask. Please do ensure that your child has suitable face masks in readiness for their return to school.
Our testing of students began yesterday after school with the first cohort of Year 11s. This testing will continue through next week. A full timetable of the testing has been sent home. I have also included a copy at the end of this message. In addition to the testing we are offering to our students, we have been asked to publicise the fact that whole families and households with secondary school age children, including childcare and support bubbles, will be able to test themselves twice every week from home when schools return from 8th March.
Tests are fast, easy and completely free. There are different ways for a household, childcare or support bubble to collect their test to take at home, twice-weekly:
through your employer, if they offer testing to employees
by collecting a home test kit from a local test site – anyone aged 18 or over can collect 2 packs of 7 tests
by ordering a home test kit online – please do not order online if you can access testing through other routes, this frees up home delivery for those who need it most through your employer, if they offer testing to employees
If you have any queries about the tests, please call 119 (free from mobiles and landlines). Lines are open every day from 7am to 11pm.
In some non-Covid related news….this week has been National Careers Week. Had we had a school full of students there would have been notice board displays, assemblies, tutor activities, company speakers etc being planned by the careers department across the week. Instead, we have implemented a Covid-compliant variation of the programme.
Across the week the SV Careers Department have been running a series of careers workshops for Year 8 made up of a selection of short videos from young people discussing their educational choices and giving Year 8s a chance to complete The Buzz Quiz (a personality questionnaire for teenagers which compares them to animals). We learnt that Mrs Davis (Head of Y8) is a Polarbear and according to the Buzz Quiz "Polar bears love working to uphold the rules" which we all agreed was a good personality trait for a head of year! If you would like to find out more about your personality using the Buzz Quiz, it can be found here.
All Year 10 and Year 11s have received a guide produced for National Careers Week that focuses on The Hope Film. The Hope Film features young people of secondary and sixth form age discussing their thoughts about, and hopes for, the future. The film openly talks about feelings of hope, stress and worries for the future, and gives practical advice on how to deal with such things. The Hope Film can be also be found here. Parents / carers of Year 10 and Year 11 students should have received a copy of the Parents' Guide to National Careers - a copy of which can be found here.
To support National Careers Week the school has also subscribed to an online platform called The Medical Mavericks Academy for the next 12 months. In the Academy you watch interviews with a huge range of medical professionals to find out what they do and what actually goes on in a hospital. These resources are going to be used in lesson by the Science Department, Health and Social Care and Child Development. In addition we will be using them in Futures lessons. Parents and Carers will also be granted access to this resource - please look out for an email about it.
Finally, my weekly reminder about Free School Meals eligibility. If your financial circumstances have changed, your child may be eligible for Free School Meals. If you click on this link you will find guidance on the eligibility criteria and the application process. It's a quick process and we are notified of all FSM entitlements by Gloucestershire County Council each Monday. I would urge you to take a look if you think you may benefit from financial assistance.
Do have a great weekend.
Kind regards
Richard Johnson
Headteacher
The timetable for the initial testing is shown below:
Friday

5th March

Monday

8th March

Tuesday

9th March

Wednesday 10th March

Thursday

11th March

3.30 – 5.30pm

Year 11

9.00 – 3.00pm

Year 10

9.00 – 3.00pm

Year 7

9.00 – 3.00pm

Year 8

9.00 – 3.00pm

Year 9
In the week beginning 8th March remote learning will continue for students on the days they are not in school with the exception of their year group allocated testing day. So the week will look like this:
Monday 8th March

Tuesday 9th March

Wednesday 10th March

Thursday 11th March

Friday 12th March

Y11

In School

In School

In School

In School

In School

Y10

Test Day

No lessons

In School

In School

In School

In School

Y7

Remote Learning

Test Day

No lessons

In School

In School

In School

Y8

Remote Learning

Remote Learning

Test Day

No lessons

In School

In School

Y9

Remote Learning

Remote Learning

Remote Learning

Test Day

No lessons

In School
By 12th March all of our students will be back and school will be fully operational for face-to-face teaching 😊