Headteacher's Blog 25-3-22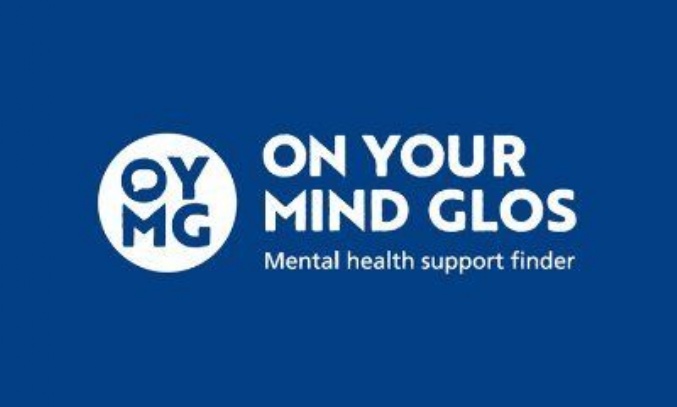 On the 2nd anniversary of the national lockdown we are pleased to be delivering a mental health workshop for all of our students in partnership with Gloucestershire NHS
This week we passed the second anniversary of the initial Covid lockdown. I think all of us at the time thought it would be a relatively short-lived thing and that we would be back to normal pretty quickly. If only that had been the case!!
Covid has had a huge impact across society and in particular on schools. We are still seeing many of the impacts today. We know the disruption Covid caused has led to an increase in mental health issues amongst our students. It's why I'm glad we are running the On The Level workshops next week (more of which below).
One of the longer-term impacts has been on attendance. In a trend seen nationally, attendance has been significantly lower this year. Of course some of that can be linked directly to Covid cases; this week for example 3% of our students have been absent with Covid. However, Covid on its own cannot fully explain the lower rates we are seeing. Attendance is so important for our students and, given the periods students weren't in school due to lockdowns, is probably even more important now. We know students with lower attendance will on average achieve lower grades. No parent, no student would want that. We will be doing everything we can to ensure that as many students as possible are achieving attendance rates of at least 95% and above. Thank you for your support in realising this ambition.
There have been many elements of school provision that have been missed over the past two years. One of those is the G15 Celebration of Success event that is (usually) held annually at the Cathedral. It was therefore an absolute delight to attend the 2022 event this week. This saw students from all of Gloucester's secondary school perform a range of musical pieces as well as a combined performance of a song written by the students themselves. It was a joyous event with many highlights. Whilst I may be a bit biased, I think our school's performance was the best! Thanks to all those who took part and the staff who supported them.
As part of our ongoing work action around mental health we are delivering a workshop next Wednesday morning that will link up our students with digital health services and routes to online counselling should they decide they need this. We will be using an interactive show called On The Level to help equip students to manage their mental health and improve their well-being. They will learn about the online support finder called On Your Mind Glos as part of this learning experience. The feedback we have had from other schools who have delivered this programme has been extremely positive and all those I have spoken to have recommended it without hesitation. As the programme is interactive it would be helpful (but not essential) for the students to have a mobile phone with them. If you have any questions about On The Level please contact Mr Nichols or Mrs Jorden.
On the sporting front this week we've had another bumper round of fixtures including:
Year 8 Football – the Year 8s made it into the final of the Gloucester District Cup in emphatic style against Churchdown on Wednesday. A man of the match performance from Will Hine and a great team performance saw them win 5-2.
Year 9 Football – the Year 9s won an absolute thriller versus The Crypt in the semi-final of the District Cup. In a game that went into extra time, Severn Vale managed to fight back from 4-3 down in the first period of extra time to win 5-4. A hat-trick from Henry Driver-Dickerson earned him the man of the match.
Year 10 Football – the Year 10s also had a semi-final versus Churchdown School. In a game in which they probably played the better football, a last-minute Churchdown goal saw the Year 10s go down 2-1.
Year 8 Netball - the Year 8 team competed at the District Netball tournament held at Denmark Road this week. The girls were drawn in a very tough group, losing 3 games and winning one against Holmleigh Park. They played with superb attitudes especially as they did not always get to play in their most familiar positions due to the team missing some key players. Players of the tournament went to Maddie Reeves, Macey Mustoe and Emily Limbrick.
Year 10 Netball - the Year 10 girls came 3rd in their group at the U15 District Netball Tournament. The girls were drawn in a tough group with Crypt, Ribston, Denmark Road 'B', Holmleigh Park and Barnwood Park. The girls were brilliant and had 2 losses vs Crypt and Ribston and 3 wins vs Denmark Road, Holmleigh Park and Barnwood Park. Players' player went to Holly Ennis.
Year 11 Netball - well done to the Year 11s who played some lovely netball in the District Tournament this week. The girls lost 3 games to some very strong teams but convincingly won against Barnwood Park to complete their final netball journey at Severn Vale. Players of the tournaments went to Millie Smith and Poppy Norris.
As always, I include my weekly reminder about Free School Meals eligibility. If your financial circumstances have changed, your child may be eligible for Free School Meals. If you click on this link you will find guidance on the eligibility criteria and the application process. It's a quick process and we are notified of all FSM entitlements by Gloucestershire County Council each Monday. I would urge you to take a look if you think you may benefit from financial assistance.
And finally, a reminder that along with other Quedgeley schools we are collecting colouring books, coloured pencils or wax crayons for children in Ukraine. The books MUST be colouring books (not plain or lined notebooks) or you can donate wax crayons or colouring pencils; pencil sharpeners are also useful. There are rigid Aid export rules which need to be followed so that the lorry is not held up at Customs - special dispensations are in place to allow speedy passage. All the items will leave Quedgeley on Wednesday 6th April. The deadlines for collection at your school is Friday 1st April. Thank you in advance if you are able to support this.
It looks like we are going to get more fine weather this weekend. I do hope you get to enjoy it.
Kind regards
Richard Johnson
Headteacher