Headteacher's Blog 29-4-22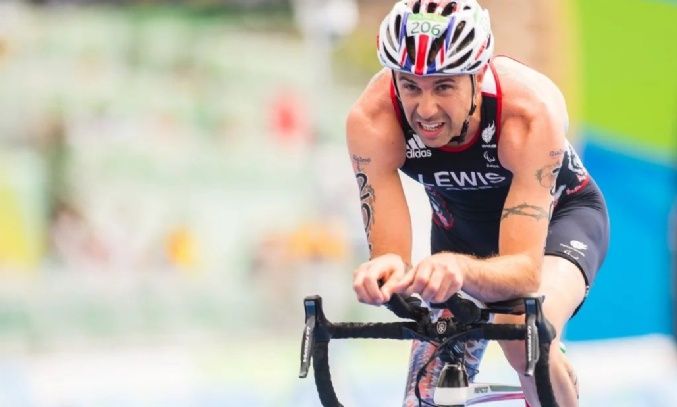 This week saw Severn Vale students performing at the Cheltenham Jazz Festival; exhibit their work in the Gloucestershire Young Photographer competition and a visit from Paralympian Andy Lewis
It has been a productive and most importantly "normal" first week of the term. Indeed it has been the most "normal" week I can remember since March 2020. We have our opened our field, attendance has improved and there is certainly an optimistic feeling in the air. Our Year 11s have settled well and are busily preparing for their main GCSE exams which are now only a matter of weeks away. Let's hope that this is the beginning of a new phase for us all and that Covid and its impact became a distant memory.
Some excellent news…….as part of the DfE's recovery plan we have been allocated a number of laptops over the past 2 years to be provided to students who have had issues accessing lessons during periods of remote learning. We recently made a bid for additional laptops and were successful. This means we now have another 160 brand new laptops which are available for our students to have on long-term loan to use at home completely free of charge.
We know that there are many students who might benefit from one of these devices. As such we are inviting applications from all parents. There are no qualifying criteria for your child to be eligible for a laptop. So, if your child is currently struggling with a mobile phone or tablet, using a slow, antiquated device, or has to share a laptop at home, please use the following link to apply. If you have any questions about this opportunity please email Julia Atkinson, our school's Business Manager.
This week some of our Year 10 students were privileged to have Paralympic Gold medallist, Andy Lewis visit to share his wisdom and insight on navigating life's challenges. Andy has used his life experiences and adversities to create a powerful message that he delivers with brutal honesty. As a youngster, Andy competed for Gloucestershire as a cross-country runner and was looking forward to a career in the army but at the age of 16 he was involved in a motorcycle accident, which eventually resulted in a through the knee amputation in his right leg when he was 22. Fast forward to today Andy Lewis MBE is not just an inspirational speaker on the subjects of Mental Health & Wellbeing but also a multiple European, World and Paralympic Gold medallist. His story, and the message he has crafted to share it, give the students a chance to see the unbounded power of our minds to transform our situation and step into a future we define for ourselves.
A huge congratulations to the 7 students listed below who have been accepted for exhibition as part of this year's Gloucestershire Young Photographer competition. The standard was really high once again this year with thousands of entries from schools across the county. For the first time in 3 years there will be a real exhibition and these lucky 7 will get to see ​their work exhibited at Chapel Arts in Cheltenham from 4 May to 14 May. Having seen the quality of the work I know it will be well worth a visit to see the work for yourselves as well as those selected from the other Gloucestershire Primary and Secondary schools. The 7 exhibiting students are:
Pippa Anderton
Erin Sage
Joel Phelps
Lauren Robinson
Olivia Miller
Summer Hughes
Tessa Slade
Congratulations to them and to all of the students who entered the competition this year.
This weekend sees the Cheltenham Jazz Festival take place. It is pleasing to report that two Severn Vale students, one past, one present, will be performing at this prestigious event. The past student is Maisie Gaffney. She is pursuing a music career and is making waves as a singer songwriter. This will be a great stage for her to showcase her talents. The current student who will be performing is Miki Zalejski. Miki is a super-talented drummer and plays as part of Gloucester Music jazz group GYJA. Our congratulations go to both Maisie and Miki.
As always, I include my weekly reminder about Free School Meals eligibility. If your financial circumstances have changed, your child may be eligible for Free School Meals. If you click on this link you will find guidance on the eligibility criteria and the application process. It's a quick process and we are notified of all FSM entitlements by Gloucestershire County Council each Monday. I would urge you to take a look if you think you may benefit from financial assistance.
I do hope you and your family enjoy the long weekend. We will see the students again on Tuesday 3rd May.
Kind regards
Richard Johnson
Headteacher