Headteacher's Blog 9-9-22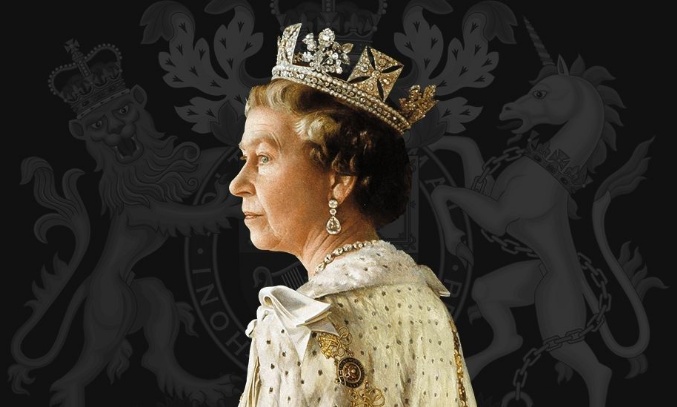 The first week of the new academic year also saw the passing of our longest reigning monarch, Queen Elizabeth II
The first week of the academic year is complete and it is a delight to say what an excellent start to the year it has been. The students have returned with a very positive mindset. They have responded in a mature fashion to us raising our expectations further in terms of uniform, punctuality and most importantly their learning, and the atmosphere around school has been really positive.
Our ambition for a school is to empower all of our students to achieve. We have challenged all students to be their best in our assemblies this week. We know that to support our students to be their best we have to have high expectations of them. Those high expectations matched to the excellent quality of our teaching and support staff means that our students can and do achieve great things. That can be seen in the excellent results delivered by the class of 2022. Those results saw nearly 75% of our students achieve the key benchmark of a 9 - 4 grade in English and Maths. More than 55% of students achievied a grade 5 or above in English and Maths with over 1 in 5 of all grades awarded being 9 - 7 grades. Our focus as a school now turns to ensuring that next year's results are even better
The school the students returned to this week has benefitted from a huge amount of work that was undertaken over the summer to further improve the facilities. An absolute highlight of this work is our new AstroTurf pitch. It looks absolutely fabulous and will be a great resource not only for the school but also for the community who make extensive use of it.
After-school sports clubs started for our Year 7 girls on Thursday which saw a great turnout. All after-school sports clubs for all years will begin next week. Our students are fortunate that there is extensive provision from our PE department with a wide range of sports on offer. Full details of the provision can be found on the PE department Twitter / Instagram @SevernValePE
Over the next few weeks other elements of the school's extra-curricular provision will begin. These will provide opportunities for a wide range of experiences for our students. One activity that does begin next week that I would like to draw your attention to is Getting Ready / Get It Done. These are supported sessions in an IT room. Getting Ready takes place from 8.00 – 8.45am and Get It Done from 3.15 – 4.30pm. These sessions provide a quite space for students to complete homework and revision either before or after school. In addition, any student attending in the morning will be able to get some toast. Please do encourage your child to take advantage of this excellent opportunity.
Over the summer some of our students have been involved in some great sporting activities. Henry Driver-Dickerson represented Gloucestershire in Taunton U15 Cricket Festival. Zane Hunt was chosen to represent the South-West in Tumbling. Following performances in Sheffield, Zane is now ranked 7th in his age-group in the UK. He is hoping to go even better in the UK Championships later in the year. Finally, Fin Turley was chosen to represent Team GB in the World MMA Championships that took place in Dubai. Fin won a bronze medal and so is ranked 3rd in the world for his age-group. Our congratulations go to all three. If you know of other amazing achievements, please do let me know. It is always a pleasure celebrating the successes of our students.
This weekend nearly 200 students and 20 staff will be at Skern Lodge in Bideford enjoying a weekend of outdoor activities. We have been running the trip for many years but this is by far the biggest number we have had take part. It was an absolute delight to see the excited students off after lunch on Friday. I know the students will have a great trip and that many memories will be made. A huge thank you to the staff who will be giving up their weekend to support the students.
As always, I include my weekly reminder about Free School Meals eligibility. If your financial circumstances have changed, your child may be eligible for Free School Meals. If you click on this link you will find guidance on the eligibility criteria and the application process. It's a quick process and we are notified of all FSM entitlements by Gloucestershire County Council each Monday. I would urge you to take a look if you think you may benefit from financial assistance.
Of course it would be amiss if I didn't end this message with reference to the passing of the Queen this week. She has been one of the constants in my life, a reassuring presence in a rapidly changing world. Her life was marked by her strong sense of duty and her determination to dedicate her life to her throne and to her people. Her sense of duty should serve as an inspiration to us all. The Union Flag at school is flying at half-mast and we paid our respects to the Queen in line-up this morning.
Kind regards
Richard Johnson
Headteacher