Headteacher's Blog 21-7-23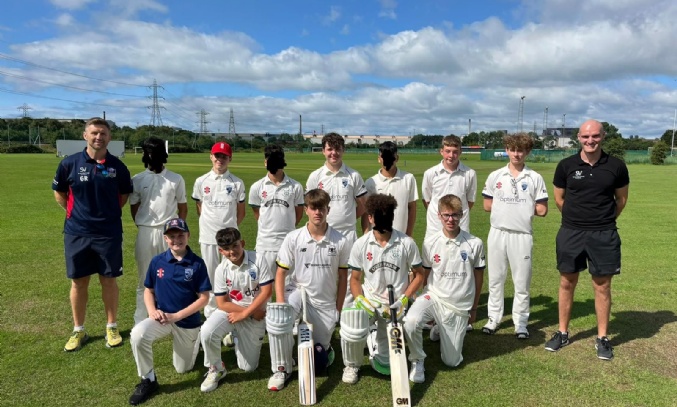 It's been a busy last full week with our cricket All Stars travelling to Wales for their latest fixture
The last full week of the academic year is complete. Despite being the last week there have been a range of activities taking place for our students.
On Friday, half of our Year 7 cohort went on a visit to the University of Gloucestershire's Oxstalls campus. The visit was organised by GROWS, a Gloucestershire organisation set up to increase awareness of the benefits of a university education. Year 7s not only discovered the potential benefits of higher education, why they may want to consider this as an option when they reach 18, and the different educational routes to get there, but they also had a tour of the campus to familiarise themselves with the facilities the Oxstalls campus has to offer. Students also got to taste what it was like to sit in a university lecture hall and had fun designing what their dream university would look like. They also visited the University's mock-up Magistrate's Court which gave them the opportunity to act out a real-life trial scenario. The second half of year group will visit the university on Monday.
This week saw the culmination of our first ever Severn Vale Geography Scholars group. They have been working incredibly hard on their independent projects throughout Term 6. Their brief was to come up with a creative way of engaging and representing a geographical idea that the students were curious about. The scholars attended a meeting each week where they were able to research their ideas in the computer room and discuss their plans with both the Geography Subject Leader, Ms Simmonds, and a Year 10 mentor, GCSE student, Sophie P. The final presentations were simply superb; the students should feel very proud of their efforts. The overall winner was Evie W, who demonstrated such secure subject knowledge on volcanoes through her confident presentation. Well done to all!
On the sporting front our All Stars Cricket team travelled to South Wales to play Ysgol Bro Dur in a T20 International!! Severn Vale were put into bat first and scored a massive 181 runs off 20 overs. The All Stars then bowled with deadly accuracy, bowling Ysgol Bro Dur all out for 59. The boys experienced a lovely warm Welsh welcome and created some great memories. Man of the Match went to Henry D-D: an outstanding player and fantastic captain.
I had the pleasure of awarding the certificates for progress and achievement to the top students in Key Stage 3 today. It was great to see the students and to thank them for their hard work. I also had the pleasure of hearing some of the great protest songs composed by students in Year 8 as part of their final Music project of the year. An absolute standout performance was that by George H in 8Y4. His commitment to this project was outstanding and his final piece an absolute triumph. Well done George and all the students in Year 8 who showed such great commitment to this work.
My regular reminder that a recent analysis showed that approximately 10% of those who are entitled to Free School Meals are not currently taking advantage of this scheme. If you think your child may be eligible for Free School Meals you can click on this link to find guidance on the eligibility criteria and the application process. It's a quick process and we are notified of all FSM entitlements by GCC each Monday. I would urge you to take a look if you think you may benefit from financial assistance.
I hope you have a great weekend.
Regards,
Richard Johnson
Headteacher