Music Scholarships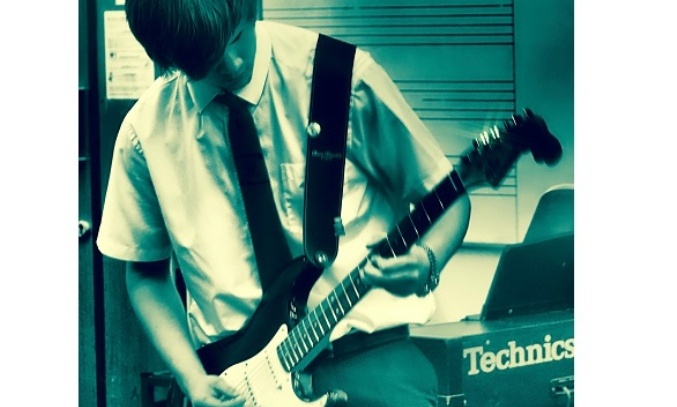 Saturday October 10th saw the auditions for the 2015 Music Scholarships and the competition was was intense..
The Severn Vale School Headteacher's Music Scholarship was set up in 2014 with the remit of recognising and supporting the musical potential of exceptional students and those who show considerable potential and would benefit from the opportunities that the scholarship would provide.
On Saturday 10th October, 16 talented young Severn Vale Musicians competed for the music scholarship awards. A range of musical disciplines were demonstrated including guitar, singing, cornet and trumpet in front of an audition panel consisting of Mr Johnson, Mr Khokher, Mrs Howarth and Mr Martin.
The quality of preparation and standard of performances was the highest we have known to date and made the decision process very challenging especially as there were to be some inevitable disappointments, however the following students demonstrated exceptional performance skills and fully met the criteria for selection, and have been awarded scholarships to support their musical learning:
Pippa Butler (Singer) 8W
Jack Gladding-Davis (Guitar) 9R
Megan Breddy (Cornet) 10Y
Sophie England (Singer) 11R
Harry Smith (Guitar and vocals) 11O
Luke Stone (Guitar) 11I
Our congratulations to these students, all of whom will perform in our winter concert as well as our thanks and appreciation to all those who auditioned.
The Music Department