"The Crucible" theatre visit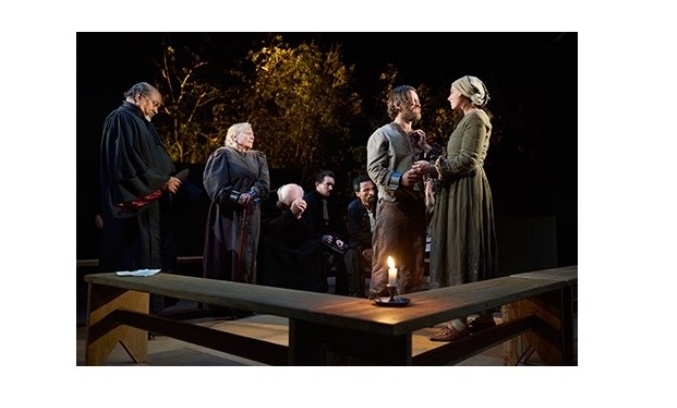 The Crucible's John Proctor is not a Name Year 11 will forget in a hurry...
A group of our year 11 students had the invaluable opportunity to see a GCSE text transformed into a live stunning performance at Bristol Old Vic on Thursday 15th October. 'The Crucible', originally written by Arthur Miller during the height of the McCarthyist witch-hunts in 1950s America, was a combination of electric acting and spectacular staging that delivered the harrowing story centred around a community that turn on each other; a community that allow jealousy, dishonesty and fears of witchcraft to rip apart the foundations of many relationships.
As always, our pupils were an absolute credit to our school and we hope seeing a text brought to life in such a vivid demonstration will aid with the preparation of their GCSE examinations, as well as leave them with a fond memory of their time at Severn Vale School.