"An Inspector Calls" theatre visit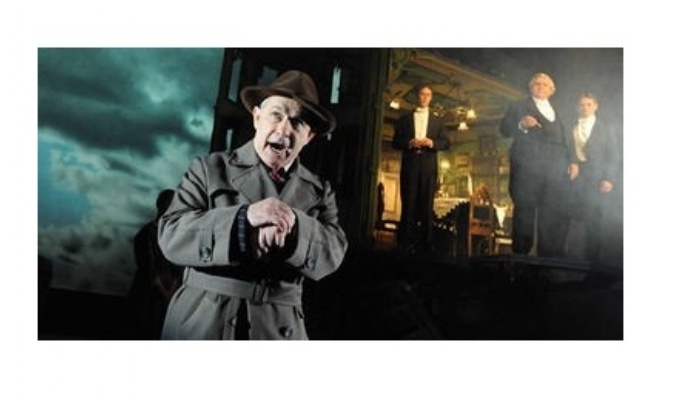 On Thursday October the 1st 91 students from across years 10 and 11 set off for the Everyman Theatre in Cheltenham to see the National Theatre production of 'An Inspector Calls'.
'Stephen Daldry's thrilling award-laden production has returned. The defining production of the 1990s, a work of great directorial daring, breathtaking visual invention and passionate moral urgency.' -Daily Telegraph.
"Hailed as the theatrical event of our generation winning more awards than any other play in history, this magnificent production has thrilled audiences across the world with its epic and wildly imaginative staging, raw emotion, evocative score, lashing rain and searing suspense." –National Theatre website.
The students from year 10 have read the play this term and enjoyed the chance to see it on stage. David commented on the "ingenious twist" whilst Hannah called it "unique and dramatic". Mollie in year 10 commented that watching it on the stage is "a much better experience".
The play is reimagined through the use of an entire house situated on the stage, which opens and closes to reveal the secrets of the Birling Family. This is what intrigued the students the most in discussions afterwards. As David in year 11 commented, "the staging was elaborate". Katherine in year 10 added "the way the house and stage was set up was really interesting". Beth in year 11 considered the use of the house and its meaning: "I liked the house because when it collapsed it showed the situation of the family and how they were collapsing. It was clever when they started building it again as they started to put the pieces together the house got put back together"
Students were also interested in the casting, and on the way back to Gloucester many commented on the slightly comic yet sinister portrayal of Eric and how he changes throughout the play. Chloe in year 10 also explained that "Mrs Birling was really accurate as she seemed really snobby".
It is clear why this production has been running for so many years and won so many awards; students found this a valuable experience and it will hopefully support their understanding in the preparation for their GCSEs.