Severn Vale win the District Cheer In Schools competition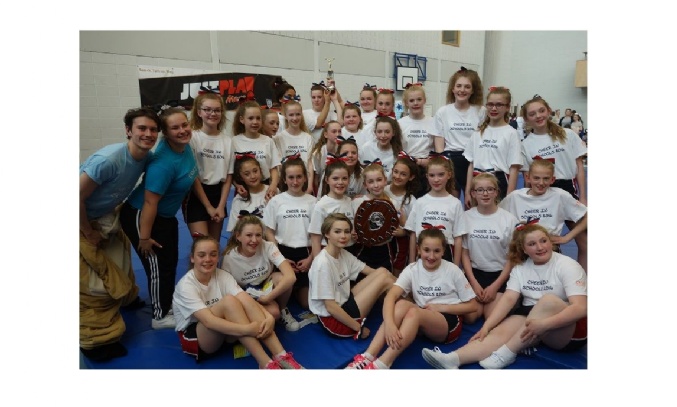 This year the Severn Vale School cheerleading team have had an amazing year winning first place at the District Cheer In Schools competition. Along with this we also won the Spirit Award for being the most enthusiastic and supportive team in the competition.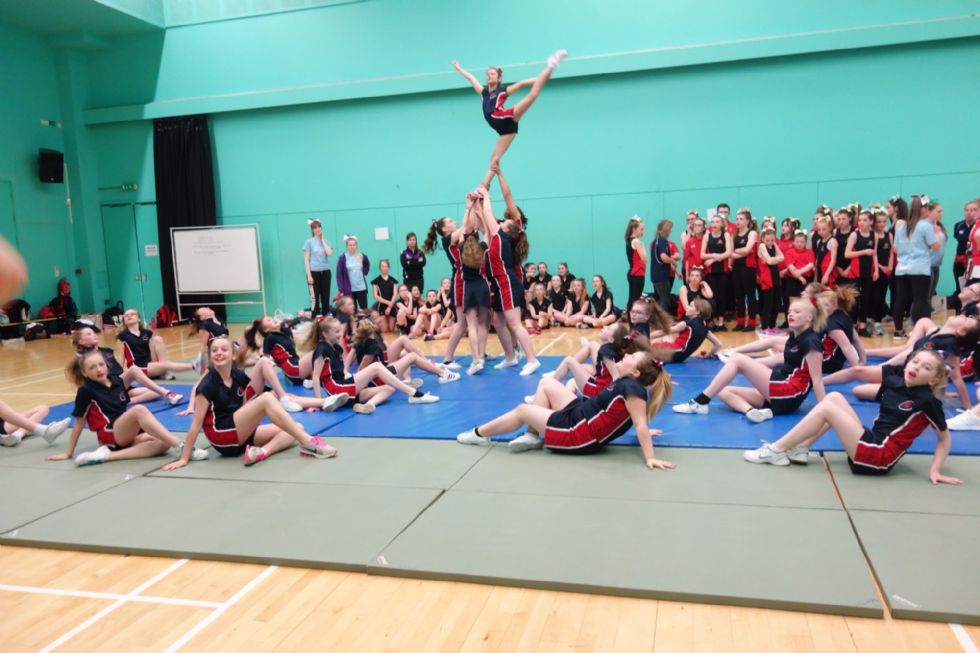 Everyone has been so dedicated and put in their best efforts during practices and extra sessions, even with a few minor injuries along the way. We have had amazing coaches who worked really hard with us to make our routine amazing- it was the best we have ever had in all previous years. Thank you so much to everyone that has helped us achieve what we have, especially Chrissie and Tommy our coaches.
Chelsea Weston
(Co-captain)
Team: Chloe Ianetta (Co-captain), Angel Okoro (Co-captain), Chloe Ennis, Kiera Evans, Jasmine Fern, Evie Galling, Maddie Gibbs-Conway, Ciara Gough, Kacey Collier, Sarah Masters, Ellie Morgan, Abbie Ford, Alexandria Nicholls, Maisie Palmer, Chelsea Redding, Lauren Reeves, Alice Robinson, Naomi Shorter, Chelsea Smart, Hannah Swankie, Jasmine Swankie, Myia Weston, Danielle Jorden, Molly Lees, Grace Taylor, Mia Zheng, Mollie Fern and Melissa Whitehouse