Skern Lodge Visit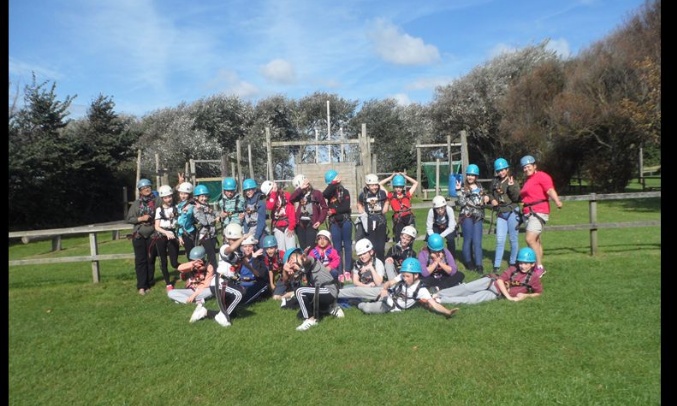 Students enjoy another memorable visit to Skern Lodge
On Friday 16th September a coach full of excited Year 8, 9, 10 and 11 students set off for an adventurous weekend away in Appledore, North Devon. The schedule began after dinner with the "Skern Olympics", which is a session of team building activities.
On the Saturday and Sunday, the students took on the waves in a surfing session, kayaked and rafted down an estuary whilst also jumping to their hearts content on various high rope activities. A big congratulations to all the students for overcoming fears and showing great bravery and courage as they took on the challenges on all the activities over the weekend.
One of the highlights for a lot of staff and students was taking part in the bridge jump on Saturday evening. Most of the students 'took the plunge' with over 50 of them showing nerves of steel (and some tears along the way). A great weekend was had by all, well done to all those who took part.