Success in the Junior South West Chef of the Year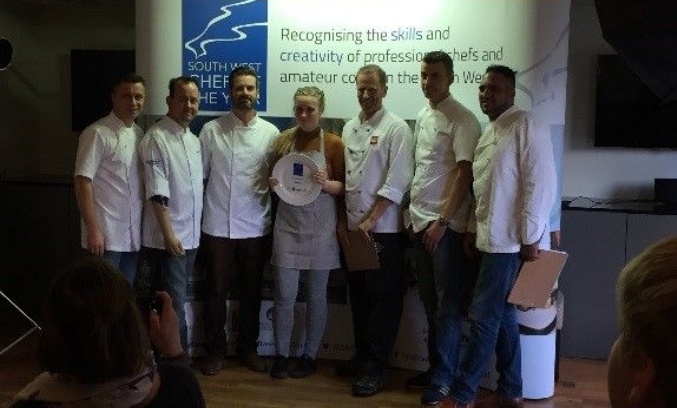 Year 11 student Laura Phipps achieves second place in the Junior South West Chef of the Year Competition
At the beginning of half term Year 11 student Laura Phipps took part in the final of the Junior South West Chef of the Year, having previously won her county heat earlier in the year.
During the build up to the competition Laura was very fortunate to be able to work with David Everitt-Matthias, from Le Champignon Sauvage in Cheltenham. This was an invaluable experience for her to work in a real life kitchen and gain practical tips on ways to prepare and present her dish.
In the final t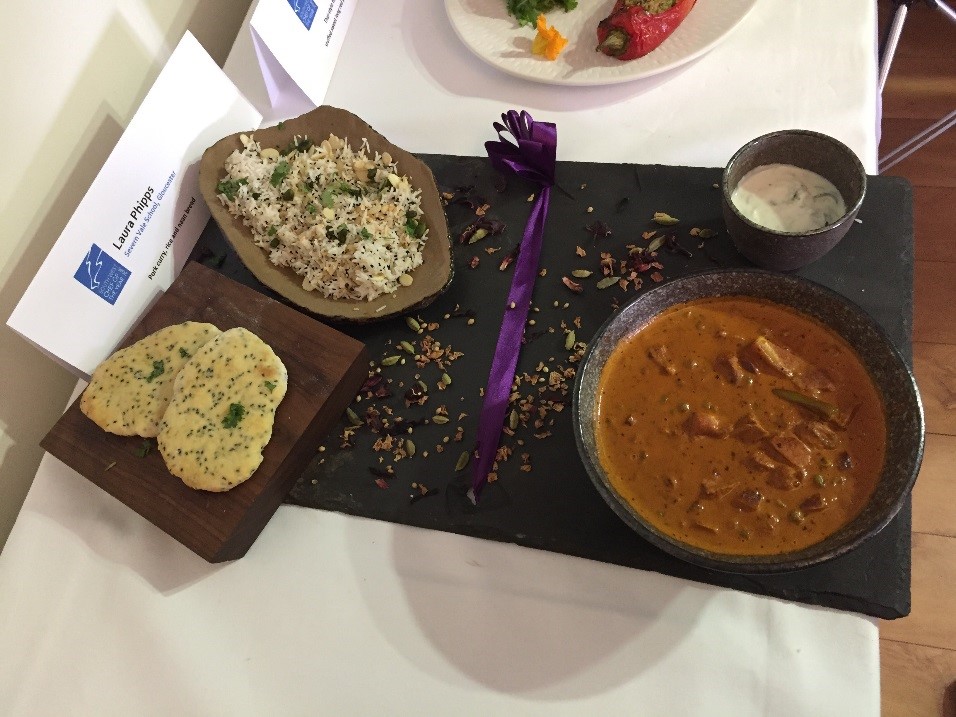 here were 6 competitors each representing different counties from across the South West. Each competitor had 90 minutes to produce their signature dish based on food from the South West region. During this they were observed and questioned by several top Michelin celebrity chefs including Michael Caines.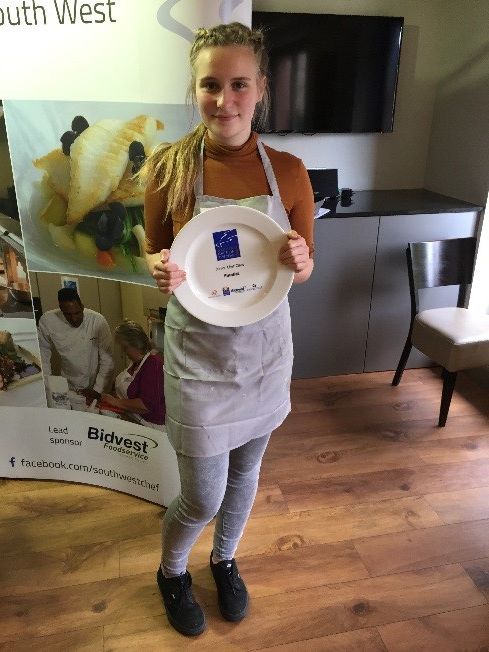 Laura presented a pork curry using Gloucester Old Spot pork with pilau rice, naan breads and raita dip. Laura produced a fantastic dish and presented it to an incredibly high standard. All of the chefs were very impressed by the standard. Laura was spoken to by two of the chefs who said her flavour combinations in the curry were exceptional and her level of skills were better than level 2 naval chefs which they had recently observed. Laura came a very close second in the competition, only missing out on first place by a few points.
The whole afternoon was an amazing experience for Laura and will go a long way in helping her to achieve her dream on becoming a chef one day.
The DT department are extremely proud of her achievements.
Mrs J Child
DT Department