District Champions again!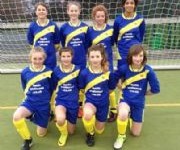 Severn Vale hosted the annual 7 aside district tournament last night and our girls have done us proud yet again, winning their 5th tournament since they started in year 7 last year!
They won 4 of their 5 matches conceding only 1 goal in the whole tournament. They will play in the county finals at Rednock in March.
A massive well done to:
Holly Kay
Briony Southwood
Summer Rankin
Melissa Stearns
Maisie Gaffney
Diana Pitcher
Jess Thomas
Tia Harrison
Angel Okoro
Also well done and thanks to Lewis Holford, Ed Owen and Jonny Lewis for officiating the whole tournament.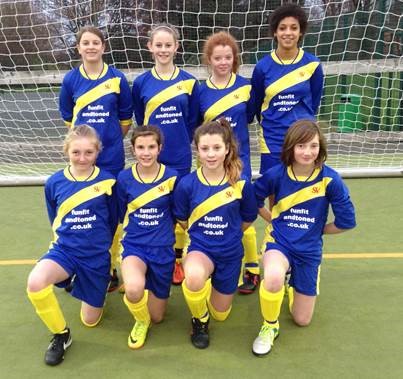 A big thank you also to Wendy Rankin who runs Fun, Fit and Toned (http://www.funfitandtoned.co.uk/) who has sponsored the girls football team and also provided Severn vale School with an entire new kit, as modelled by the champions above.