Skern Lodge Visit September 2017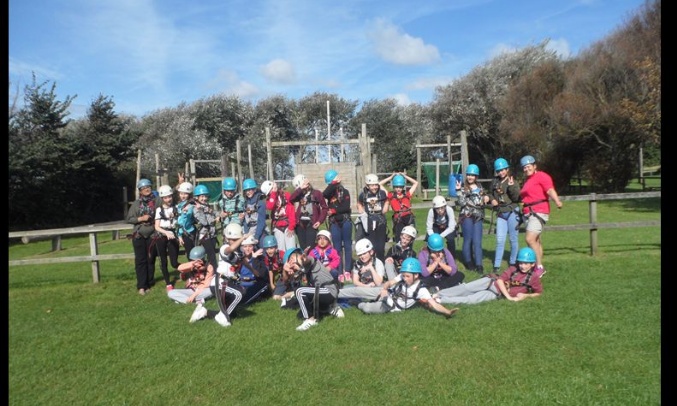 Another opportunity to take part in a visit to Skern Lodge outdoor activity centre
I am pleased to be able to inform you that due to the popularity of our visits to Skern Lodge we are planning another visit for next year. Skern Lodge is an activity centre based near the village of Appledore, North Devon. The visit will take place from Friday 15th September to Sunday 17th September 2017 and will be open to pupils from years 7, 8, 9 and 10. The aim of the visit will be to experience a range of outdoor pursuits. We will leave after school on Friday and there will be an activity when we arrive. There will be two full days of activities, with evening activities on Saturday. We will leave Skern Lodge at about 5pm on Sunday.
Skern Lodge is a well established company that opened in 1976 and operates from its own residential centre in 15 acres of grounds. It comes highly recommended by Graham Lodge, the ex Gloucestershire Outdoor Education Advisor. The centre is fully licensed with the AALA (L3730/R0316) and we have seen during the last ten years how much emphasis is placed on safety with fully trained and qualified instructors. The activities we hope to do will be selected from High Ropes Course, Surfing, Surfskiing, Climbing and Abseiling, Canoeing, Rafting, Team Assault Course, Zipwire, Tunnels and various evening activities, possibly bridge/quay jump.
Skern Lodge operates from a converted 18th Century farm. There is full central heating, plenty of showers and excellect clothes drying facilities. There are several lounges, a games room and a small shop that sells sweets and souvenirs. Most bedrooms have bunk beds and room allocation will be decided nearer the time of the visit. The food last year was excellent with a wide variety of choices and at least one vegetarian option.
The cost of the visit will be £165, which covers full board and accommodation, all the activities, activity instruction, equipment, return travel from Severn Vale and insurance. The centre will provide all specialist equipment. The visit can only go ahead if the costs involved can be covered by voluntary contributions.
If you would like your child to participate in the visit please complete and return the attached reply slip to myself and make a non-returnable deposit of £65 via ParentPay by Friday 20th January 2017. All payments for Skern Lodge will need to be made via ParentPay. If you have forgotten your log-in details, please email our finance office. Further payments of £50 will be due by Friday 17th March and Friday 16th June. If this is a problem alternative arrangements can be discussed with Mr Bolton.
There are 40 places and these will be allocated on a first come first served basis. For the last three years the places have gone very quickly! If the visit cannot go ahead, all deposits will be returned. Any child who drops out of the visit after the payments have been made will risk losing their payments unless a replacement pupil can be found. We do reserve the right to exclude children on grounds of behaviour if we feel that they may jeopardise the health and safety of themselves or other pupils on the visit. If you have any queries regarding the visit please do not hesitate to contact me at school.
Mr Bolton