Peers in schools visit by Baroness Royall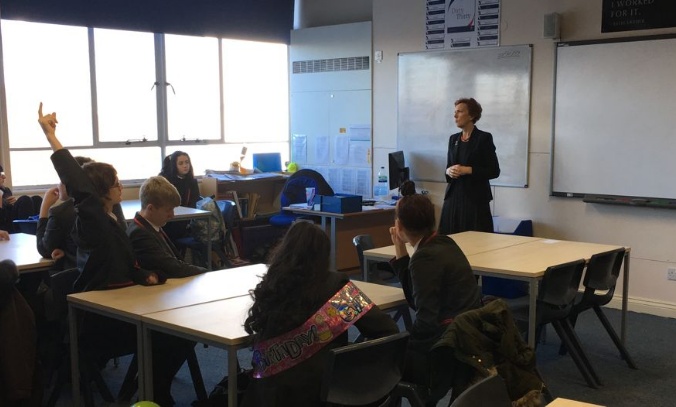 Baroness Royall of Blaisdon visited the school as part of the Peers' ouitreach in schools programme
Severn Vale School hosted a talk from a member of the House of Lords on Friday 20th January to encourage students to become more engaged with the political and parliamentary process. Baroness Royall met with GCSE Citizenship and Politics students for an hour to talk about the work and role of the House of Lords. This was followed by a question and answer session on various aspects of the parliamentary process and life at Westminster generally.
This was a fantastic opportunity for our students to interact with someone who knows the parliamentary system inside out, as it can sometimes seem far removed from their daily lives. Baroness Royall really connected with the students and spoke with such candour about both her experience in Westminster and the current affairs shaping our lives today.
The students certainly didn't hold back as they asked her views on a range of issues from Brexit through to gender equality in parliament. With the visit coinciding with the inauguration of President Trump students were keen to discuss this with the Baroness, but perhaps the most challenging question of all came from Head Boy George Adamson when he asked her if she felt Labour would be capable of mounting an effective opposition by the next general election! What followed was an extraordinarily honest response from the former Leader of the Opposition in the House of Lords and one I'm sure those who were there will remember for some time to come.
The visit concluded with the Baroness praising both the knowledge and engagement of our students and reaffirming what an important role Politics and Citizenship education plays in shaping the society of tomorrow.