Year 10 Oxford University visit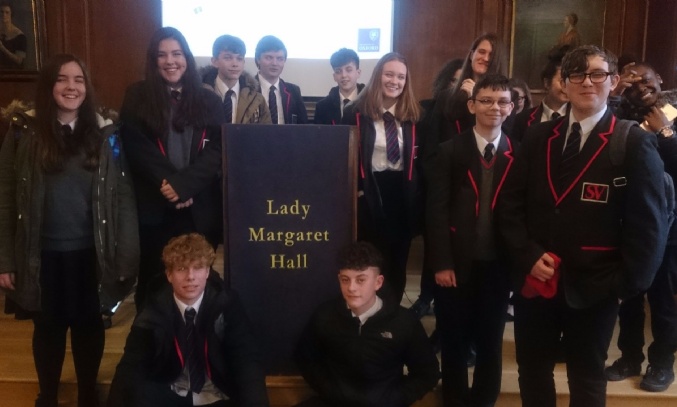 Year 10 students visit Oxford University as part of the school's raising aspirations programme
Fifteen Year 10 students were invited to an open day at Lady Margaret Hall, part of the University of Oxford. The experience proved invaluable to the development and future aspirations of these young people. There was a huge focus on breaking down stereotypes and dispelling the belief that only the super-rich and privileged can aspire to attend a top university such as Oxford. This was done in a way that fully engaged our students and made them think.
The students were also given a glimpse into "uni life"; looking around the accommodation, the sports facilities, rubbing shoulders with current students in the lunch hall and a brief insight into study sessions. These tours and taster sessions were given by current undergraduates and it was really heart-warming to see them interact with our students.
Severn Vale students never fail to impress when we take them outside of school. They are polite, well behaved and well mannered. It was a pleasure to be around such lovely, bright and keen to achieve young people.
Miss Skidmore
DYTL Year 10