More rugby success for Severn Vale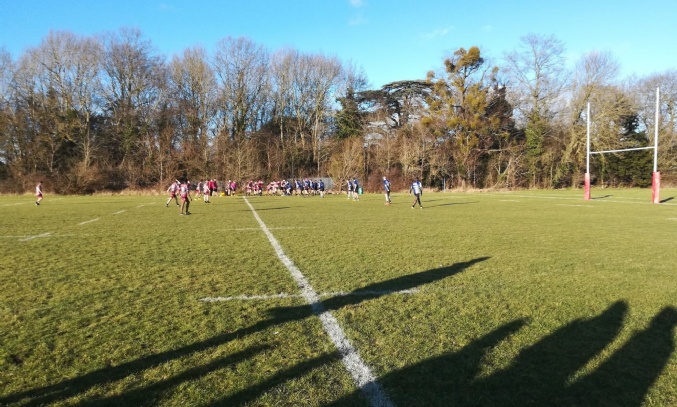 Severn Vale's U15s progress to the quarter-finals of the 2017/18 England Rugby Schools Bowl
On Wednesday 17th January Severn Vale hosted Bilton Grammar School in the last 16 of the 2017/18 England Rugby Schools Bowl. The game was hard fought with no quarter asked for or given. Playing with the benefit of a strong wind, Severn Vale were stunned when Bilston went into an early lead with a try in the first two minutes. Despite this difficult start, Severn Vale fought back strongly and took a well-deserved lead at half time.
In the second half both sides traded tries but Bilston edged ahead and led going into the final minute. What we know about this Severn Vale side is they never know when they are beaten and they showed fantastic resilience to power back with a match-winning try in the final minute. The final score: 32-29 reflected just how close the game was.
It was a fantastic team performance led superbly by Fred Nicholson. Severn Vale now progress to the quarter-finals of the 2017/18 England Rugby Schools Bowl with another home match against Saffron Walden County High School.
Mr Rogers
PE Department