Year 9 Netball Tour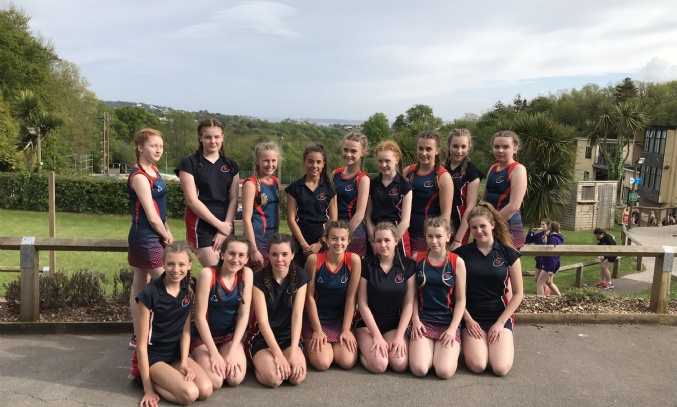 The first Severn Vale Netball tour saw 25 students from Year 8 and 9 enjoy a great weekend of competition in Torquay
On Friday 11th May we took 16 Year 8 and 9 girls to Torquay to compete in the PGL Netball Tour. After a long weekend, the girls did themselves and the school incredibly proud. The B team lost 4 games, drew 1 game and won 1 game over the weekend. The A team won 4 games and lost 2 in their group stages, progressing them onto the Semi-Finals, which they narrowly lost 10-12 to Ivybridge Community College, who went on to the win the competition. Through this, they ended 3rd in the table and were presented their bronze medals by Team Bath player, Paige Reed.
Netball aside, the girls also had endless hours of fun through all of the different activities provided by PGL; such as the giant swing, zipwire, swimming, aeroball and archery.
At the end of the weekend 3 girls from each team were nominated as Players Player, Spectators Player and Coaches Player, as well as a top goal scorer from the whole weekend:
Players Player: Chloe Ennis and Laura Reynolds
Spectators Player: Lauren Reeves
Coach's Player: Issi Herbert/Freya Hope
Top Goal Scorer: Mia Davis (19)
The weekend was a huge success and the girls represented Severn Vale School in the best light possible, with countless staff from other schools and PGL commenting on how well our girls played and conducted themselves.
Miss Baverstock
PE Department