Year 11 Parents Information Evening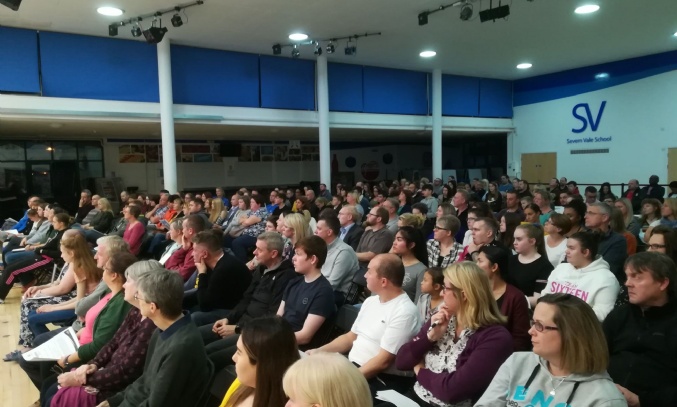 Over 200 people attended the Year 11 Parents Information Evening held on 3rd October to hear about the challenges of this crucial year and how best to support a student through these.
We know that active parental involvement in a child's education is absolutely vital. To help parents know how they can support their child more effectively we recently ran a Year 11 Parents Information Evening. The evening covered a wide variety of topics including:
getting the basics right (including impact of low attendance on outcomes)
the importance of completing homework including sanctions that follow
keeping on top of controlled assessment etc.
key dates
key resources eg GCSEPod
what the school will be doing this year to prepare students for their exams
what the core subjects suggest re revision materials and how all teachers will share this at first our Parents' evening in December
what the school are/will be doing to support pupils with their Post 16 choices
the plethora of support the school provides
reassurance...but that it will require hard work all round!
It was a pleasure to see so many parents at the meeting and the feedback we received was extremely positive. A copy of the presentation used can be found below.
If parents have any questions regarding the information given or are looking for ways in which they can offer support for their children please do contact the school.
Mr Horton
Deputy Head