Chance of a lifetime for Year 8 student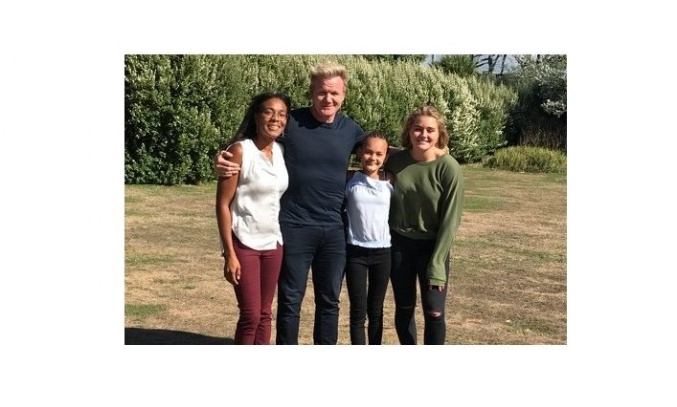 Year 8 student Kayla McArdle enjoys an amazing experience, cooking with Gordon Ramsey
When Year 8 student Kayla McArdle completed a video describing her likes and dislikes about cooking this summer, little did she know the opportunities it would open. The video was used as an entry to a competition to win a chance to cook with Gordon and Tilly Ramsay for their new show BigChefLittleChef.
Kayla's entry was successful and so it was off to a 5 Star Hotel in Cornwall for the chance of a lifetime. It was then off to Gordon Ramsey's house and cooking Sticky Lemon Chicken in the Michelin star chef's kitchen. The show was aired on This Morning. Following this, Kayla was asked to go to Liverpool to appear on the show live and to cook like for Phillip Schofield and Holly Willoughby.
All round an amazing experience.