Year 11 trip to the Cheltenham Apprenticeship Show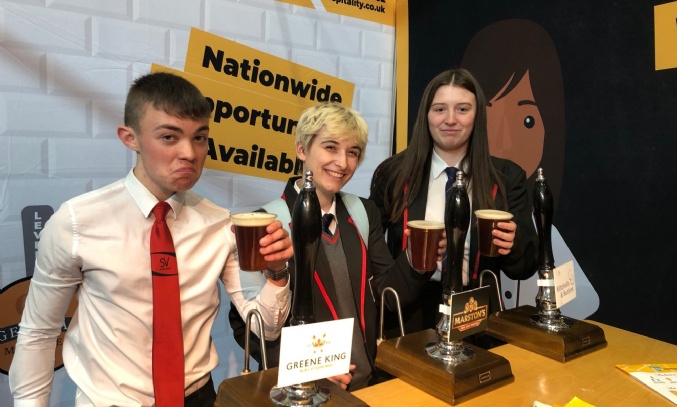 As part of our ongoing careers work, 70 Year students visited the National Apprenticeship Show in Cheltenham
On Wednesday 2nd October 2019 70 Year 11 students visited the National Apprenticeship Show in Cheltenham. The aim of the show was to bring together employers, colleges and provides with students wanting to find out more about what apprenticeships can offer.
Over 60 exhibitors took part including Renishaw, Greene King, Ministry of Defence and Mira Showers. Students had the opportunity to talk to current apprentices and were able to ask them about the pros and cons of taking up an apprenticeship rather than going post-16 to college or a 6th Form. In addition, a number of the exhibitors had hands on displays which enable the students to try out some of the skills needed for particular jobs.
Not only did our students do very well with the physical and mental challenges the Army set them, but Severn Vale Students also displayed a talent for pulling a decent pint. Our student's drive even stretched to ensuring they were top of the leader board for competitive table setting (who knew it was 'a thing').
Virgina Martin
Careers Leader