Year 10 GCSE Citizenship & Politics students visit to Parliament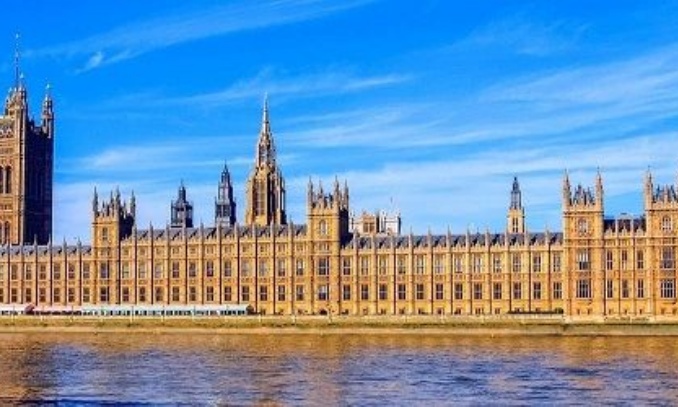 GCSE Citizenship & Politics students from Year 10 headed down to London to visit Westminster and the Houses of Parliament
This October, GCSE Citizenship & Politics students from Year 10 headed down to London for the day to visit Westminster and have a tour of both the House of Commons and the House of Lords. Before heading into Parliament we went on a tour of London taking in some of the major political landmarks along the way. This year our trip coincided with the protests by Extinction Rebellion so we found a very different London to previous visits. Whitehall was deserted with roads blocked off to prevent protestors blocking the Queen's access for her upcoming speech. When we arrived in Trafalgar Square we encountered a tented village of protestors (some superglued there!) and plenty of police. Your young people were outstanding! They circulated amongst protestors, spoke to some and were both intelligently measured and respectful in their response to people giving their time to exercise their democratic right to free speech. Some of us remain unconvinced by their methods but everyone respected the dedication and passion of people trying to tackle what we all agree is a climate crisis that goes beyond politics. Our boat is sinking and it's time we stopped fighting over seats and started plugging holes!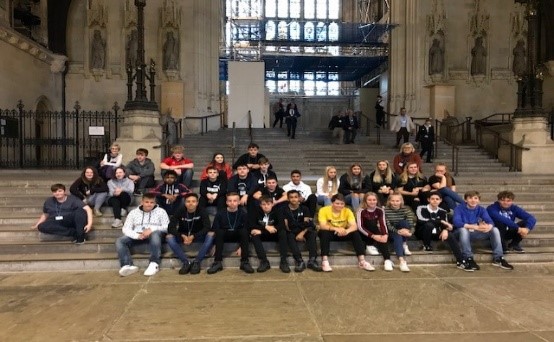 After our tour of Parliament students took part in a workshop run by the parliament education service, where they explored the voting systems in this country.
The day then finished with a Q&A session with Lord Paddick where students got to ask him questions covering anything from his time in the Metropolitan Police or his role in the House of Lords, through to his time on I'm a Celebrity Get Me Out Of Here!
Another excellent visit enjoyed by all!
Mr Hockaday
Subject Leader