Year 8 students take part in the EmPowerCyber event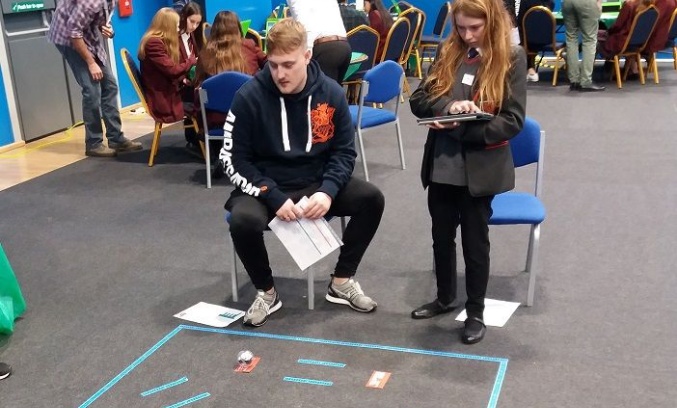 12 Year 8 girls took part in the EmPowerCyber event at Gloucestershire University
Due to the support and opportunities offered by the National Cyber Security Council and the Cyber Schools Hub, the Computer Science department have been able to take advantage of a number of exciting opportunities this term.
On Friday 22nd November twelve Year 8 girls took part in the EmPowerCyber event hosted at Gloucestershire University which was attended by 800 Year 8 girls from across the county. This was in preparation for taking part in the CyberFirst competition due to be launched shortly where they will use the skills of Logic and Coding, Cryptography, Networks and Cyber Security.
The girls thoroughly enjoyed themselves taking part in 4 workshops where the activities were as diverse as flying a drone, coding a Sphero ball to run around a maze, crack codes in order to defuse a bomb (not a real one!), learn about the Enigma Machine, learn about the components of a network and intercept data travelling on a network.
The girls are now raring to go with the competition and we look forward to tracking their success with this.
Ms Jenkins
Subject Leader