Year 7 Community Project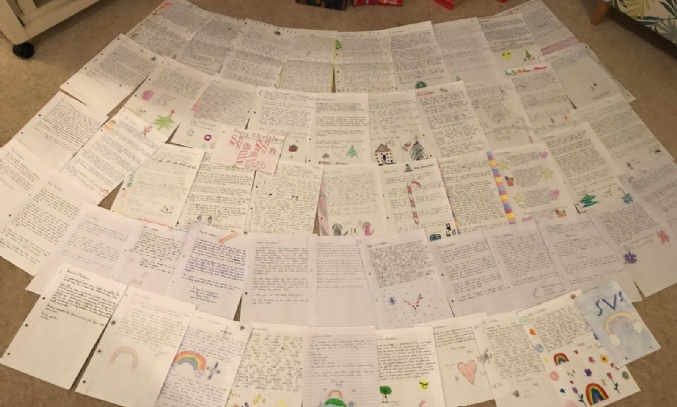 Our Year 7 students participated in a wonderful festive project
One of our fabulous NQTs, Miss Ramsey, led a truly inspiring project with our Year 7s before Christmas. This project asked the students to write letters to members of our community living in nursing homes or hospices who may not have been able to see their friends or family over the festive period. With their tutors, the students were able to discuss how these members of our community may have been feeling and what they could do to help make someone smile!
In Miss Ramsey's words: "The responses and letters produced by year 7 were incredible!! I had the absolute pleasure of reading through most of them, and some of the words written and illustrations drawn were beautifully heartfelt and caring. A BIG thank you to the Year 7 tutors for supporting their students to write such wonderful things and helping to put together an incredible collection of letters and to the students for such a wonderful response!"
This week, we received an email from one of the nursing homes expressing their gratitude, and saying how lovely it was to read all about our Year 7 students and how understanding they were about the current situation.
A massive thank you to Miss Ramsey for leading this project and to the Year 7 students for embracing it and for demonstrating the empathy evident in their letters.