Ofsted Inspection News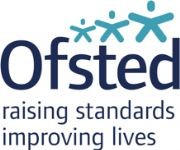 Letter to Parents re Ofsted Inspections.
Dear Parents/Carers
I am writing with pleasing news that is important to both you and your child. You will be aware that Ofsted inspected us in January 2011 and judged us to be a good school. Indeed some of our work was described as outstanding. Since then we have been pushing hard for yet further improvements and I feel that we are an even better school now than we were then. We have data to support that but most importantly we have recently heard from Ofsted themselves. As the attached letter makes clear, they too feel that Severn Vale has sustained its performance since 2011 and for that reason do not intend to visit again before the summer of 2015.
To receive such a vote of confidence is greatly encouraging but please be assured that we will not slacken in our efforts to become a truly great school, regardless of when Ofsted will visit. I would like to thank all involved for helping the school move forward in recent years. We continue to look forward with optimism. It is Richard Johnson, our Head Teacher designate, who will be leading the school through the next chapter of its success story and for that reason we wanted this to be a joint letter.
Yours sincerely
Peter Rowland Richard Johnson
Headteacher Deputy Headteacher