Peter Rowland - Award Winning Headteacher.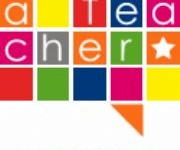 Peter Rowland has been announced as a Silver Teaching Award Winner in the category, The Award for Lifetime Achievement.

It is with enormous pride that the school can announce today that Peter Rowland has been awarded a Silver Teaching Award in the Lifetime Achievement category of the National Pearson Teaching Awards. Selected from over 20,000 nominations received by the Pearson Teaching Awards in 2014, Peter's celebration is one of just 55 taking place in schools and colleges across England, Ireland and Wales on Thank a Teacher Day.
Peter is best described in the words of the colleagues who nominated him for this Award, who wrote, "Peter Rowland is retiring as Headteacher of Severn Vale School after 12 years and his whole school and school community are nominating him for a Pearson Teaching Award in order to recognise his exceptional achievements.
Through his leadership, he has transformed Severn Vale School. The school has gone from one which was failing its students and had a less than desirable reputation in the local community to one which is a thriving hub of learning in Gloucester City. This year we have been recognised as one of the top 100 most improved secondary schools in the country, and the class of 2013 achieved the best academic outcomes in the school's history.
(C) Gloucester Citizen, 2014
Peter is a Head who believes that schools are more than exam factories. The well-being and happiness of students are at the heart of every decision he makes. He epitomises the philosophy that the role of educators is to develop students into the best people they can possibly be and his emphasis on making Severn Vale a happy, healthy school runs through everything he does. He has absolute belief in each and every student and he never gives up!" He is truly deserving of this prestigious Award.
Peter will now join fellow Silver Award winners at the UK final of the Teaching Awards at London's Guildhall on 26th October, where 10 Silver Award winners will receive a Gold Award. The ceremony will be filmed and broadcast by the BBC. I'm sure we all wish Peter the very best of luck and will have our fingers crossed that he can win a well-deserved Gold Award.
Tanya Ciriaco
Chair of Governors