Generous donation provides athletics vests for students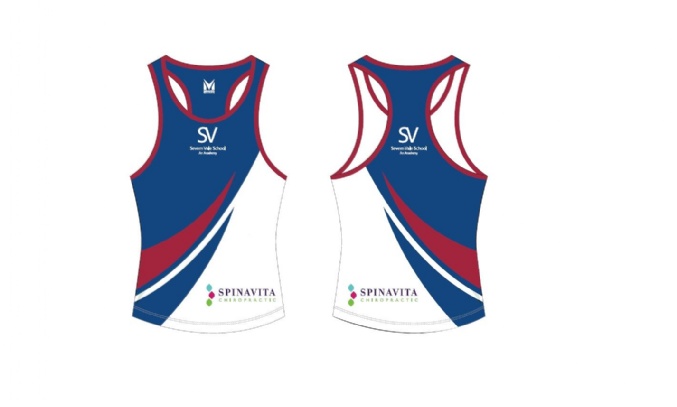 Thanks to the generosity of local company Spinavita Chiropratic, our students now have a fabulous set of athletics vests for upcoming competitions
I am really pleased and proud to announce that through support of generous local sponsorship we have been able to purchase athletic vests for our students. Each year our students compete in District Athletics at Prince of Wales Cheltenham which is a fantastic day. This year we were taking possibly our strongest team of 48 students to compete in track and field events but unfortunately due to Covid numbers, this year has been postponed.
As a school we have taken the decision to hold our own internal Sports Afternoon for each individual year group on separate days in July. Not only will our athletes get to perform but they will all be wearing our new athletics vests; it promises to be a fantastic three days.
I would like to thank Anna Hawrot at Spinavita for her kind donation and below is a message from our sponsor:
We are really pleased to be able to sponsor Severn Vale School and their athletic shirts. At Spinavita Chiropractic we want to be at the heart of our community, especially supporting children to keep fit and active. We cannot wait to see them competing in their new shirts.
Anna Hawrot , Clinic Director & Chiropractor
I would also like to thank Monster Clothing for their professional printing of the shirts and the efficient production; it was a real pleasure to work with them. I would also like to thank Sarah Sharpe for the fantastic design of the vest.
Gareth Rogers
PE Subject Leader