G15 Celebration of Success 2021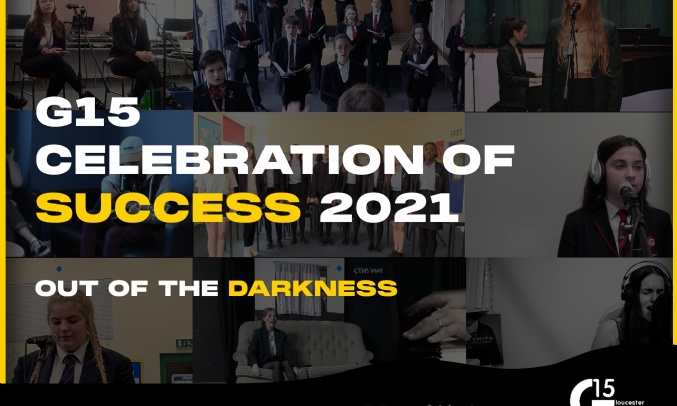 Last year Covid 19 prevented us from taking the annual G15 Celebration of Success to Gloucester Cathedral. Thanks to the wonders of technology the event went online.
Sadly Covid 19 still prohibits a live event and so, building on the success of last year, the G15 Celebration of Success 2021 will, once again, be hosted on the Internet.
So, the G15 Virtual Celebration of Success 2021 will take the form of a video premiering on Monday 12th July at 7pm on the Chosen Hill Website This year the video will be entitled 'Out of the Darkness' to signify the hope that students have in there being better times ahead. The video will showcase performances from each of the 15 educational institutions which, collectively, form the G15 Partnership, along with art work from some of them and can be accessed via the link below.
https://www.chosenhillschool.co.uk/g15-celebration-of-success-2021/43638.html
Note: The video will only be visible from Monday 12th July at 7pm and so will not be able to be viewed before that date. However, the video will remain on the Chosen Hill website thereafter and so can be accessed at the viewer's convenience.