Year 7 storytelling workshop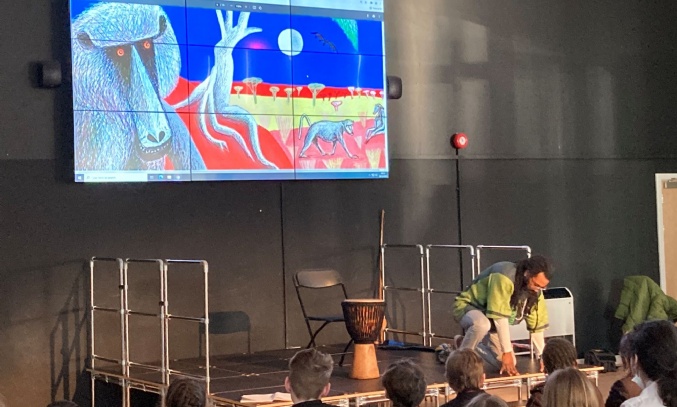 Year 7 students enjoyed an immersive storytelling workshop with //Kabbo
Today also saw Year 7s treated to an amazing story-telling session delivered by Bristol based artist and storyteller, //Kabbo Hue Ferdinand.
The session was delivered to complement the Immersive unit 'Welcome to Kisima' that the Year 7 students are currently studying. Its aim was to get the students interested in diverse cultures and their literature and finding the common thread in the lessons and teachings of the stories that are shared all around the world and passed down from generation to generation in different ways. These sessions were also aimed at exposing the Year 7 cohort to oral literature and the place and importance of performance as a way of maintaining and passing down culture.
Thank you to //Kabbo and to Mrs Bennett for organising the session.