Cheltenham Jazz Festival 2022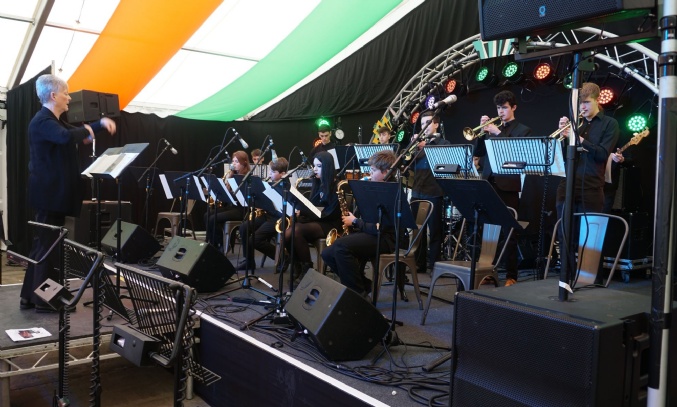 Two of our SVS students have been involved in the bank holiday performances at Cheltenham Jazz Festival 2022 - a great opportunity to thrive on the local culture we are fortunate to have in the county.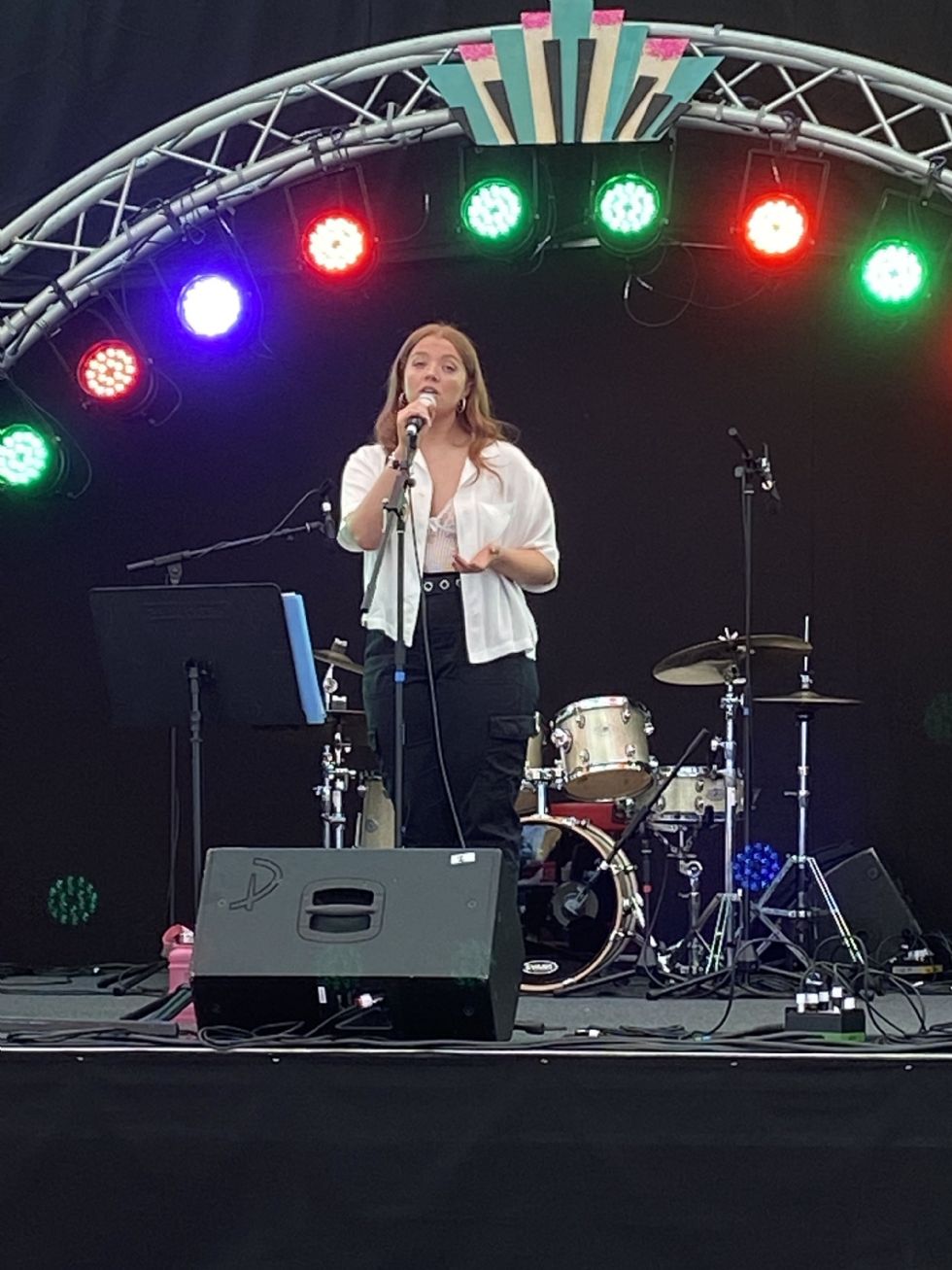 Past student and BTEC musician Maisie Gaffney performed an hour set accompanied by her guitarist on the free stage on Friday 29 April. It is great to hear she had a decent and very receptive crowd at Montpellier park where she sang a selection of covers from a variety of musical genres and two of her own self-written and recorded songs too. Maisie was a talented singer in her time at SVS so to be performing at this festival was a fantastic occasion and gig for her.
Since leaving SVS Maisie got highly involved in The Music Works (in Gloucester) and successfully became one of their "Upsurge" artists. This means she gets specialist support in her song-writing, music production, management and marketing of the repertoire she is developing as an artist and also towards events she performs. Since last year's return to (some) in-person music events she has been involved in several very successful gigs.


We are delighted for Maisie's success - she has always been known to us as a humble, modest, though hard-working and very dedicated student who will no doubt continue to relish all opportunities that her music career takes her. Maisie's recent singles from 2020 and 2022, plus other cover recordings are available on this Spotify weblink: https://open.spotify.com/artist/7gZSvfDqpfGnawTvUj4B1T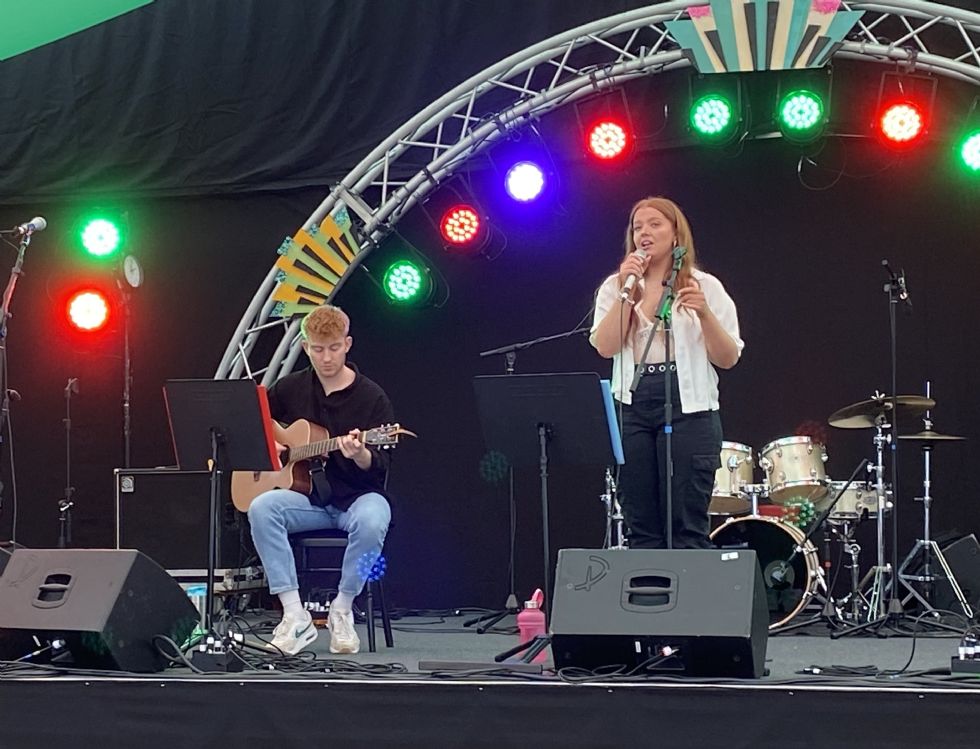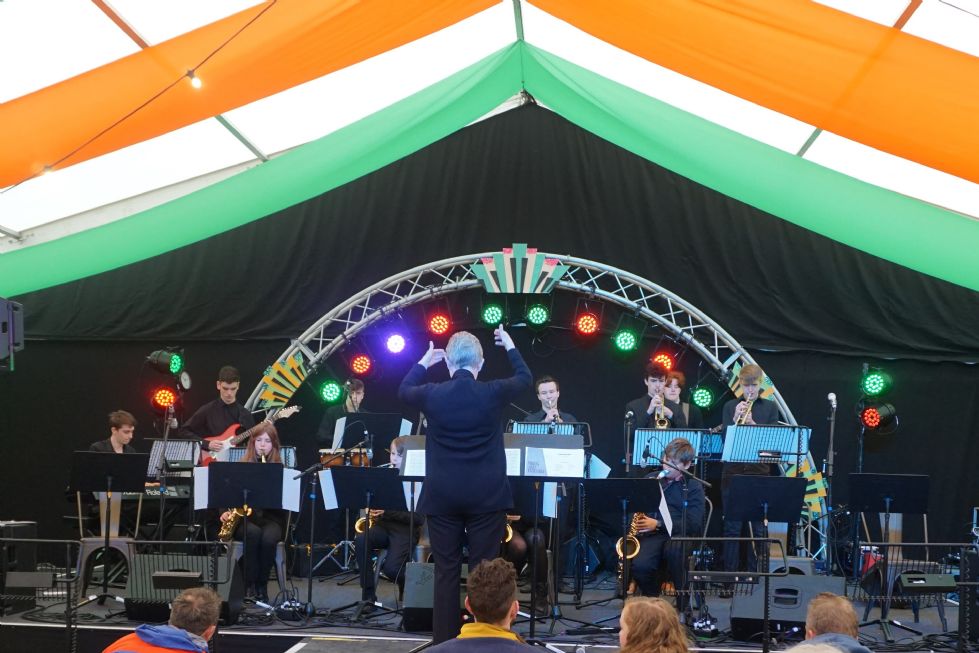 Mikolaj Zalejski is our second and current SVS student involved in the Jazz festival. Miki is a Year 9 musician who has got well involved in our music enrichment opportunities, rehearsing with our school band plus performing with our G15 Choir and band recently at Gloucester Cathedral too. Being a keen Jazz musician he has also been attending weekly rehearsals with Gloucestershire Music group GYJA (the Gloucestershire Youth Jazz Academy) who had a 40-minute morning performance on the Jazz festival free stage on bank holiday Monday.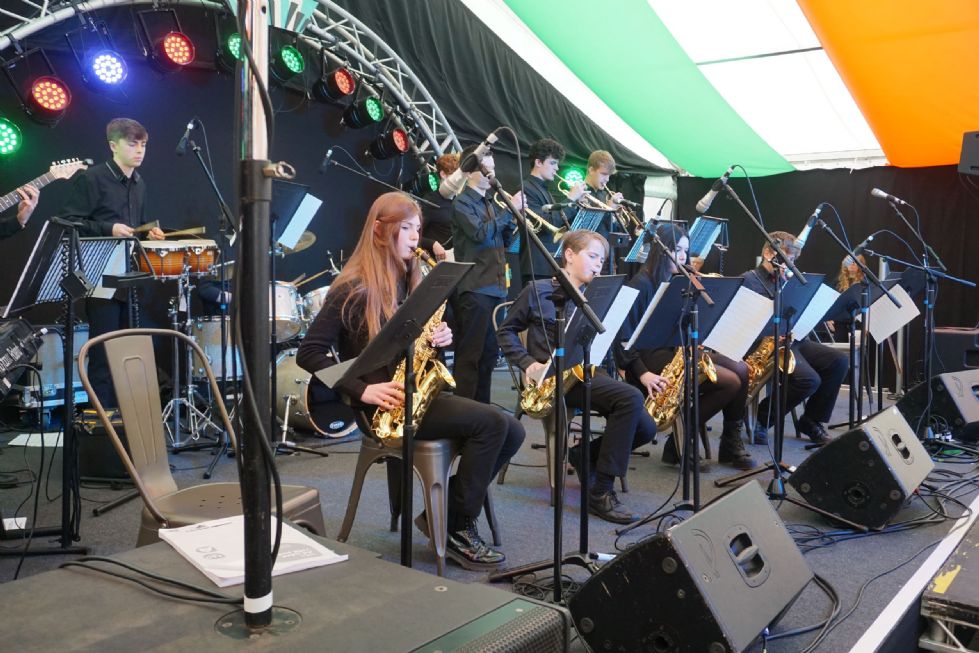 The band GYJA play jazz, blues and some mainstream jazz ensemble arrangements which feature saxophones, trumpets and a rhythm section. Miki has really embraced being a drummer and percussionist in this band and to be performing to the jazz festival crowds after only joining the band soon after enrolment at SVS in February 2022 is a strong testament to his passion and commitment to his music-making. He is there behind the trumpets at the back of these photos! Miki will of course be performing in our performance platforms this term with school band and our forthcoming summer showcase in July 2022.
Hopefully this is great inspiration to other students who may wish to perform in our term 5 performance platforms - there are spaces left. We all know the steps to becoming a consummate performer come from embracing every experience and opportunity. Please speak to Mr. Martin if interested.