Student Leaders Graduation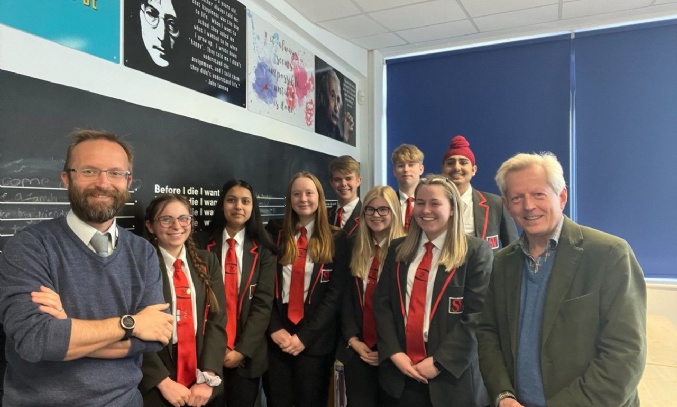 Student Leaders Graduation
Student Leaders are a core part of what we do here at Severn Vale. Each year a rigorous interview process takes place and 10 successful applicants from Year 11 go on to become the voice of the students. They run Year Councils, organise school-wide events, and attend meetings of the school's senior leadership team to offer an invaluable student perspective on the issues that matter to our young people.
Alongside this, they complete a year-long course designed to grow them in their own leadership, because as we know, a title alone does not make you a leader. Through the course, students learn the principles of personal leadership, and reflect upon not the skills, but the values, that will make them a leader worth following.
One of the most interesting elements of the course is always the guest speakers. Across the year students get to interview people from a variety of fields and ask them how leadership features in their role.
Our final interview for the year was with Gloucester MP Richard Graham, who spoke candidly about the challenges of leading in the public eye and the importance of caring about those you lead, seeing the life behind the public face and echoing one of our own school 'Lines for Life'; Everybody's Somebody.
As this was our final session on the course, Richard also presented each of our Student Leaders with their certificate upon successfully completing the course.
A huge congratulations to everyone involved. I'm certain you'll go on to remarkable things, and hope you carry the lessons of the course throughout your life.
Mr Hockaday