Our new student leaders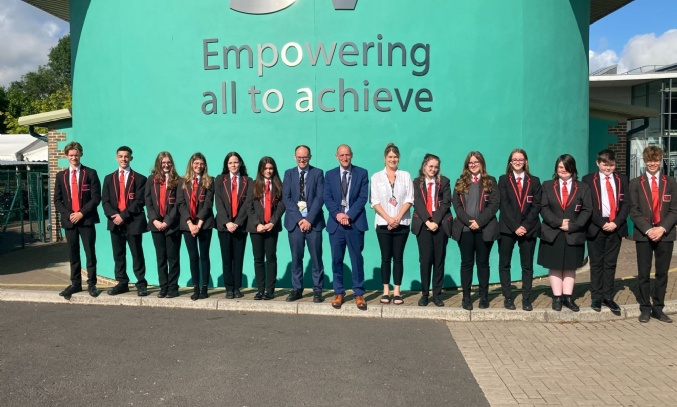 Following an intensive interview process we have identified our new student leaders for 2022-23
This week the application process for our new student leaders was completed. Over 30 students completed applications and were interviewed this week by Miss Evans and Mr Spooner. The quality of their interviews was fantastic and the feedback from Miss Evans and Mr Spooner a joy to hear.
All of the students interviewed were a credit to themselves and their year group and deserve our praise. There were however, only a limited number of places available and the following 12 students were appointed:
Rudy Kyffin
Ruby Wiltshire
Justin Newton
Finlay Tanner
Josh Turk
Tilly Jones
Libby Hawkins
Caitlin Loomes
Edie Dowdeswell
Ellie Lines
Charli Lucas
Sophie Evans
I know they will do a fantastic job (beginning next week at our Year 6 Parent Induction evening) and I am very much looking forward to working with them all.
Mr Johnson
Headteacher