Poetry success for Severn Vale students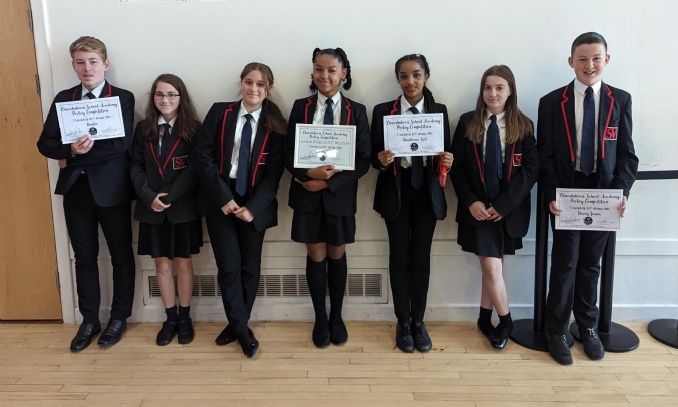 A group of Year 7 and 8 students participated successfully in a poetry competition at the recent Churchdown School Literature success
On Thursday 30th June I had the pleasure of taking seven Year 7 students and two Year 8 students to the Churchdown School Literature Festival where they were involved in a poetry workshop with poets: Lewus Buxton and Luke Palmer. The students spent time learning how to hone their poetry writing skills and working collaboratively with students from other schools in the area.
These students were then invited to return to Churchdown in the evening to perform their poems in front of three poetry judges and their friends and family. Every student performed with confidence and passion. We were extremely pleased and proud that Armani Ferguson won the Year 7 award and Mia Griffiths won the overall poetry prize. These students were chosen out of thousands of entries from pupils across Gloucestershire. The judging panel informed Mia that her poem was of professional standard and that she has an amazing future ahead of her in poetry.
Well done to all of the students who took part!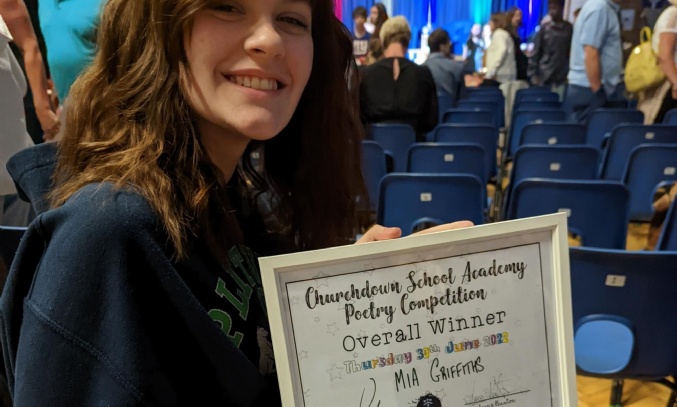 Rebecca Kirk
English Department