Severn Vale School - GCSE Results 2014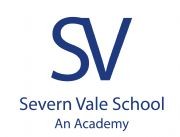 Statement from Mr. Peter Rowland, with regards to Severn Vale Schools' 2014 GCSE Results.
Severn Vale School – GCSE Results
Thursday 21 August 2014
Severn Vale was recently recognised by the DfE as one of the top 100 schools nationally for sustained improvements in exam results, and, despite the predicted volatility nationally, has seen results virtually match those of 2013 with 65% of students achieving 5+ A*-C including English and Maths.
There were some outstanding results by the school's highest attaining students:
Antonio Ferrar-Harding achieved 8A* and 2A grades
Alicia Barton achieved 7A*, 3A and 1C grade
Emma Butler achieved 5A*, 6A and 1B grade including an A* with Distinction in Further Maths
Sian Harries achieved 4A* and 8A grades
Holly Wilson achieved 2A*, 8A and 1 B grade
Headteacher Peter Rowland commented:
"We know there have been significant changes, in particular the return of linear exams. However our students have coped admirably and their excellent results are the reward for their hard work. They deserve all the success they have achieved and we know they will go on to achieve fantastic things in the future."
He went on to add:
"The excellent results achieved are the outcome of skilful teaching from our superb staff, a lot of hard work from the students and great support from parents and our governors."
Work at the school was continuing today on progression routes, ensuring that each Year 11 student moves on to the next stage of their learning, either at a Post 16 institution or in a job with clear training opportunities.
Peter Rowland
Headteacher
August 2014