Young Carers Christmas Trip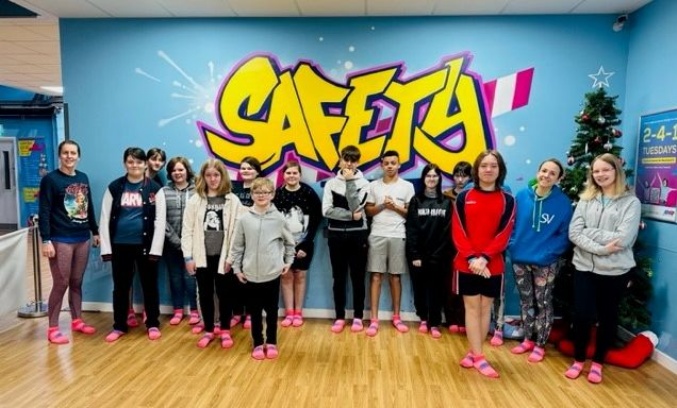 Some festive fun at Bristol Airhop for a group of fully deserving Young Carers, of whom we are all so proud of.
At Severn Vale we take every opportunity available to us to celebrate our young people and their continued efforts.
We are very proud of our Young Carer group and enjoyed bringing them together and having some festive fun! A trip was organised to Airhop in Bristol on Wednesday night to encourage all of the children across the year groups to have a shared experience and it was very well attended. One parent even met us in Bristol to make sure their child could attend!
As you can see from the pictures it was a lovely experience and we will continue to offer opportunities for the group to meet.
Should you believe that your child may be a Young Carer please do make contact with the Young Carers group Coordinator for Severn Vale, Catherine Stevenson via school reception or your child's Head of Year.