Bishop of Gloucester visits Severn Vale School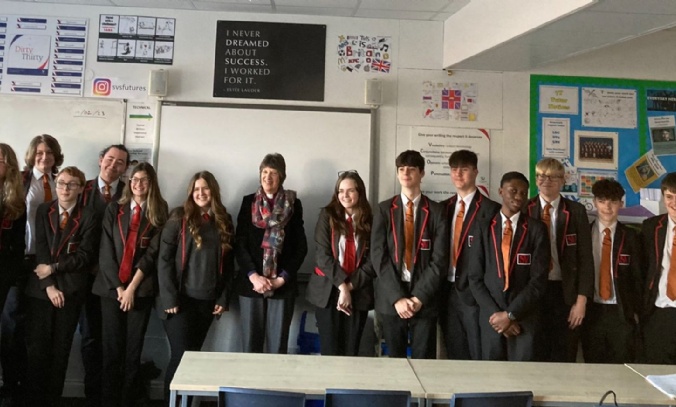 Bishop Rachel visited Severn Vale to view our chaplaincy project and to talk to students.
On Tuesday we were lucky to host a visit from Bishop Rachel, the Bishop of Gloucester. She visited the school to look at our Chaplaincy project that has been running since September. This sees two of our local vicars come into school to work informally with the students.
In addition, she also visited one of our GCSE Citizenship and Politics classes. The students in the class were preparing their Active Citizenship Campaigns that form 15% of their final marks. Speaking to Bishop Rachel gave the students the opportunity of questioning a Parliamentarian about their campaigns, providing excellent primary research which will inform their work. I am enormously grateful to Bishop Rachel for being so generous with her time and to the students for engaging so brilliantly.