Flying Start Challenge - Regional Final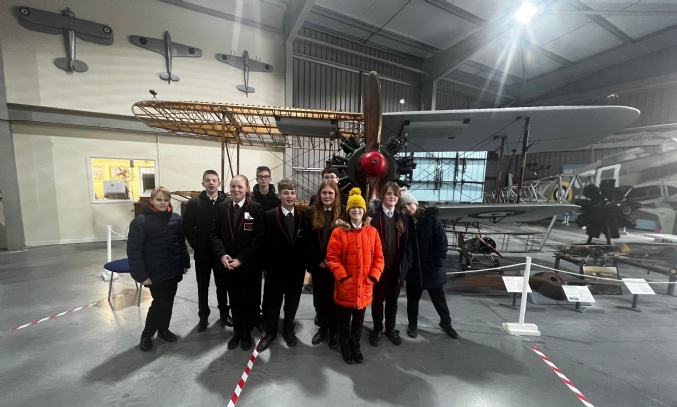 Science club students attend the regional final at the Jet Age Museum.
Thursday 9th March was the regional final of the Flying Start Challenge at the Jet Age Museum! Science Club students have been working up to this moment for a number of months, designing, building and now flying their gliders. Students started the day by having the opportunity to sit in a Vulcan Bomber cockpit and had the privilege of learning about the mechanics of the aircraft from a pilot who flew it when it was in use. Students then had a session run by GE Aviation, which taught them how aircraft stabilising equipment works. After a final session with Safran Landing Systems, where students had to build landing gear it was time for the fly off! Our students were absolutely fantastic and had a top distance of nearly 10 metres of flight. They should all be very proud of their achievements and the teamwork involved to complete this challenge.