Year 9 Rugby Tour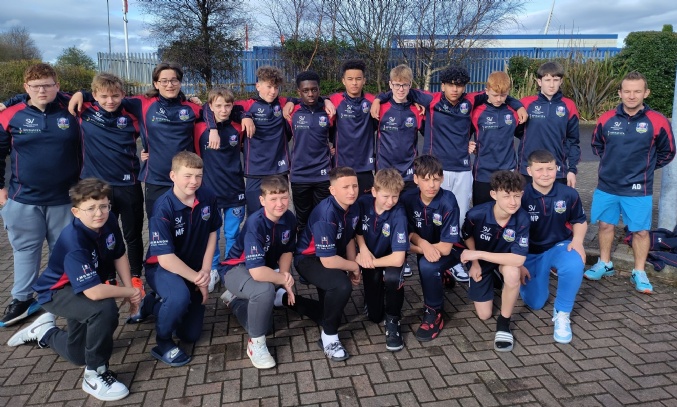 Our Year 9 Rugby team enjoyed the annual tour to Swansea, plenty of challenges faced both on and off the pitch.
On weekend of the 24 March we took our Year 9 rugby team on our 5th annual tour to Swansea. There was an air of change about the trip as we were playing a new school, a new club and participating in a new activity on the Saturday.
We left school promptly (some frightened looks on the bus when I asked for passports at the bridge) and arrived at our school fixture against Cwmbromlin for a 2:30pm kick off. The boys started slow after the bus journey but soon got into swing of things. It was an end-to-end game which we narrowly lost 34-25, MOM went to Luke Roberts.
We arrived at our hotel and checked in before showering, changing and heading out to Swansea for our evening meal at Nines Global Buffet. The amount of food some of the boys got through was amazing!
We were up early on the Saturday for our first activity, river gorge walking in Glynneath. I didn't know what to expect as it was our first time, but I was not disappointed! To see the boys out of their comfort zone and challenging themselves was brilliant! Jumping into the river at the top of the valley at the end of March required a lot of steel, and all the boys completed it! It was a great day.
On the Sunday we played Cwmavon RFC, a traditional Welsh club with a rich history. This was the best game I have seen the boys play They really stepped up to the occasion and there were some outstanding performances, especially Mason Falk and Dom Barnes. We lost 24-19 in the last minute, but rugby was the winner that day! We then headed into the club for the traditional speeches and thanks (made by our captain Mason).
The boys were a credit it to the school and their families. We as staff really enjoyed spending the weekend with them. Thanks to everyone for your support in making this weekend happen.
Mr Rogers
Head of PE