Sustainable Transport Challenge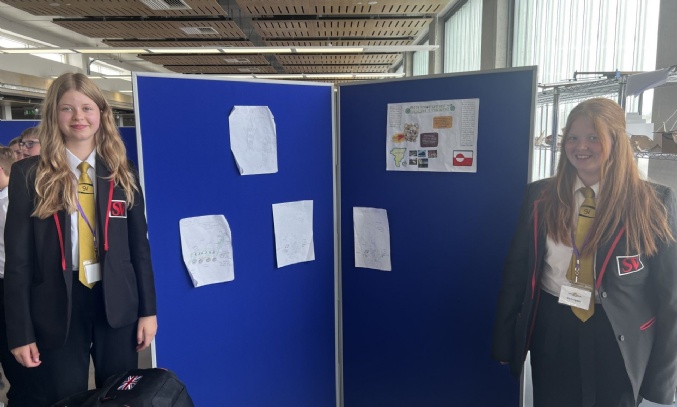 On Monday students from KS3 attended the celebration event for the Sustainable Transport Challenge at the University of Bath.
Students have been working hard to design a sustainable vehicle and plan a journey to an area of ecological significance. They came up with a range of ideas, including a submarine, a plane and 'The Quadski' all built from sustainable and recycled materials.
Students presented their ideas to a range of professionals, lecturers and UoB students. They did brilliantly in answering questions and explaining their ideas! The day consisted of a talk from a lecturer on climate change, a route planning activity with travel planners from Stantec and a virtual fly-through experience of Bristol in the Explorer Dome. Students also took part in a 'Connecting Global Citizens Workshop' where they created a piece of art that reflects their feelings on climate change.