Year 7/8 Attendance Reward Event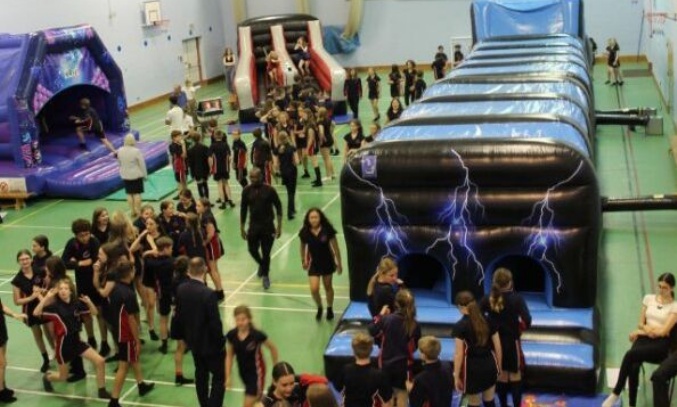 On Monday 3rd July Severn Vale School hosted its first Attendance Reward Event for Year 7s and Year 8s.
The focus of the event was to recognise good attendance by inviting those students with high attendance to join in the fun at an "inflatables" summer party. We often highlight to our students the effects of poor attendance and its negative impact on GCSE grades, and so it was a total pleasure to turn our focus to recognising good attendance. It was a joy to see so much laughter at the event.