Remembering Flt Lt Robert Coventry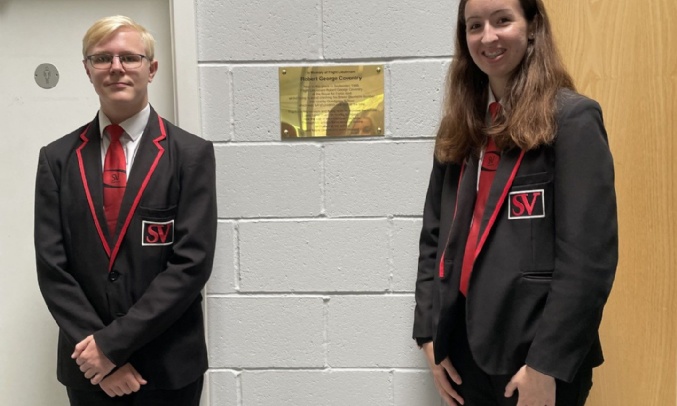 Two of our student leaders unveiling the plaque to commemorate the bravery of Flight Lieutenant Robert Coventry
I recently had the pleasure of attending the unveiling of a plaque commemorating the bravery of pilot Flight Lieutenant Robert Coventry at the Quedgeley Community Centre. He was piloting his Bristol Blenheim bomber when it experienced engine problems over Gloucester. Coventry bravely stayed in the cockpit to steer the bomber away from Quedgeley School - now Field Court Junior Academy. His actions saved around 50 children that day and the lives of his two fellow crew members.
I was joined by two of our student leaders, Harry Saunders and Jasmine Blench, who had the pleasure of unveiling the plaque.
Thank you to Quedgeley Parish Council for inviting us to take part.
Richard Johnson
Headteacher