GCSE Results Days 2013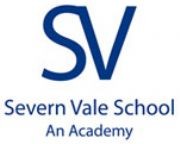 As GCSE Results Days are drawing ever closer, Severn Vale School have released details on when and where students can collect their results.
Dear Parent / Carer,
As you will be aware you son/daughter is expecting GCSE results this summer. These results will be available for collection by the students on the following days:
Year 11 - Results can be collected from the Main Hall on Thursday 22nd August 2013 between 10:00am & 12noon. Any uncollected Candidate Statements of Results will be automatically posted to the student at the end of the day.
Year 10 - Results can be collected Friday 23rd August. Members of the senior leadership team will be issuing these results in the main hall from 10.00am until 11.30am. Thereafter, any uncollected Candidate Statement of Results will be available at the start of the new academic year.
If you have any queries regarding the issuing of results please contact the school or me directly by email – rjohnson@severnvale.gloucs.sch.uk
Yours sincerely,
R Johnson
Deputy Head - Curriculum